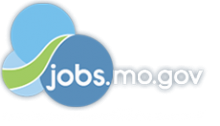 Job Information
Cerner

Manager | Senior Transition Leader - ITWorks

in

Virtual Missouri

,

Missouri
70379BR
Job Title:
Manager | Senior Transition Leader - ITWorks
Job Description:
As a Manager | Senior Transition Leader, you will be responsible for developing and leading a transition strategy for new clients to the ITWorks model while managing IT operations through the transition period. Your responsibilities will include providing client ownership and transition strategy for highly complex client organizations aligning to the ITWx model, including HR onboarding and IT organization structure, process and service realignment. You will lead IT department operations through the transition process in large and complex client environments and mitigate and resolve engagement risk proactively as final client escalation point. You will also be responsible for building and maintaining strategic client C-suite relationships during the transition period as well as facilitate client planning and decision making on IT governance portfolio management of IT projects and resources while also managing complex client and team matters. As a Senior Transition Leader, you will engage technology communities across Cerner and ITWorks sites to develop commitment to service, processes and quality.
During transitions and in between transition, you will bring forth organization change management and process improvement methodologies to both the transition plan and overall ITWorks model, working across Cerner and ITWorks to continue to advance the business.
In addition to successfully leading associates and clients through ITWorks transitions, you will be expected to work with our ITWorks corporate and onsite leadership in building and documenting standardized methodologies and programs for our Cerner system environments and our associates that support them. You will act as a liaison with key leaders in Cerner service areas (Consulting, Application Manager, Upgrade Center, etc) to help align their methods on Cerner system modernization within an ITWorks model. You will also work to document toolkits to help sites adopt these best practice models throughout the implementation and support phases. In addition, you will be responsible for developing job family specific learning requirements of the ITWorks associates supporting these Cerner platforms within these modernization efforts while helping lead communities that focus on sharing best practices as these platforms continue to evolve to help support our associates and the sites they serve.
Your People Management responsibilities will include seeking to understand disagreements, ensure all perspectives are heard and facilitate a plan for resolution. Delegate the work appropriately, provide clear expectations and follow up to ensure progress and overcome roadblocks. You will identify associates and team priorities based on business direction and adjust when needed. You will also be responsible for leading by example and share knowledge and experiences with associates and team while creating a respectful work environment where you advocate for your team, create accountability and recognize their accomplishments. Your responsibilities will also include providing timely feedback to encourage success, ensure accountability, and connect opportunities for your associates' development while also identifying the right talent to achieve the desired results. Finally, you will promote and build a diverse cohesive team to accomplish objectives and align associates' skills to fill gaps.
Auto req ID:
70379BR
Additional Information:
Applicants for U.S. based positions with Cerner Corporation must be legally authorized to work in the United States. Verification of employment eligibility will be required at the time of hire. Visa sponsorship is not available for this position.
Some Cerner positions may be obligated to comply with client-facing requirements and occupational health requests, including but not limited to, an immunization set, an annual flu shot, an annual TB screen, an updated background check, and/or an updated drug screen.
Career Level:
Experienced Manager
Company Overview:
Cerner is a place where people are encouraged to innovate with confidence and focus on what is important – people's health and the care they receive. We are transforming health care by developing tools and technologies that make it more efficient for care providers and patients to navigate the complexity of our health. From single offices to entire countries, Cerner solutions are licensed at more than 25,000 facilities in over 35 countries.
Cerner's policy is to provide equal opportunity to all people without regard to race, color, religion, national origin, ancestry, marital status, veteran status, age, disability, pregnancy, genetic information, citizenship status, sex, sexual orientation, gender identity or any other legally protected category. Cerner is proud to be a drug-free workplace.
EEO is the Law (English) (https://www.cerner.com/-/media/FF88D3155CB245EB98BA1DB8F934E3E5.ashx)
E-Verify Participation (English) (https://www.cerner.com/-/media/88648CD9668E49FBA6EB9C11FAA1634F.ashx)
Right to Work (English) (https://www.cerner.com/-/media/E1CD6BEF8082430E882E5CD9D5165A86.ashx)
EEO is the Law (Spanish) (https://www.cerner.com/-/media/801186E054394473A0E1380768F3FE47.ashx)
E-Verify Participation (Spanish) (https://www.cerner.com/-/media/88648CD9668E49FBA6EB9C11FAA1634F.ashx)
Right to Work (Spanish) (https://www.cerner.com/-/media/96E03778704E4492B394F95521A0B7E8.ashx)
Country:
United States
Qualifications:
Basic Qualifications
Bachelors degree in Business Administration or related field, or equivalent relevant work experience

At least 7 years of Information Technology work experience

At least 3 years of Cerner Application services work experience
Preferred Qualifications
Masters degree in Business Administration

At least 10 years of Project management or resource coordination work experience

At least 10 years of Health care information technology (HCIT) consulting or support work experience

At least 5 years of Cerner Application services work experience
Expectations
Willing to live within 60 miles of a virtually approved city

Willing to travel frequently 80-100% to the site during the course of transition timeframes

Willing to work additional or irregular hours as needed and allowed by local regulations

Work in accordance with corporate and organizational security policies and procedures, understand personal role in safeguarding corporate and client assets, and take appropriate action to prevent and report any compromises of security within scope of position

Perform other responsibilities as assigned
State/Province:
Missouri
Relocation Assistance Available:
No
City:
Virtual Missouri
Virtual Eligible:
Yes
Job Family Group:
Client Relationships
Government Job:
NO