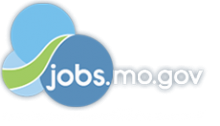 Job Information
Lumen

Solution Architect

in

TOWN AND COUNTRY

,

Missouri
About Lumen
Lumen is guided by our belief that humanity is at its best when technology advances the way we live and work. With 450,000 route fiber miles serving customers in more than 60 countries, we deliver the fastest, most secure global platform for applications and data to help businesses, government and communities deliver amazing experiences. Learn more about Lumen's network, edge cloud, security and communication and collaboration solutions and our purpose to further human progress through technology at news.lumen.com, LinkedIn: /lumentechnologies, Twitter: @lumentechco, Facebook: /lumentechnologies, Instagram: @lumentechnologies and YouTube: /lumentechnologies.
The Role
The Solutions Architect in Specialized Sales generates sales opportunities for a specific product/service within prospect accounts and identifies upsell opportunities within existing customers. The SA also maintains current knowledge of industry trends, topics, methodologies, and core technologies in order to assimilate customer needs and design appropriate technical solutions. This Architect acts as a champion internally, translating industry best practices, trends, and customer needs, back to peer groups in Operations, Marketing, Product, Service Delivery, Architecture/Engineering, etc. to facilitate ongoing, actionable improvements to the suite of products in which they specialize.
The Main Responsibilities
• Provide advanced solution selling abilities and effective, pro-active customer communications• Attend customer meetings in person and via the phone• Interact independently with all levels of customer's management team to drive new sales.• Design technical solutions that meet the customers' business objectives by mapping to CenturyLink products• Clarify ambiguous requirements with sales or clients, ensuring the solution resolves underlying client issues• Provide guidance and alternatives to customer's requirements and interpret customer requirements based on limited information.• Assist in identifying key technical influencers at existing customers and pursue marketing-generated sales leads to close new business with prospective customers• Manage a forecast and funnel for product specific opportunities within assigned territory.• Review customer business requirements developed directly or by sales/sales engineering• Interact with sales/sales engineers and customers on large complex deals for specific products.• Coordinate customer implementation with service delivery organization and provide design clarification while interfacing directly with customer.• Proactively identify areas of process and design improvement within specific product area and contact impacted departments to recommend potential solutions.• Liaison to internal groups such as Service Delivery, Offer Management, Product, Marketing, Architecture, and Capacity Planning to relay customer requirements and develop deliverable solutions
What We Look For in a Candidate
• Bachelor's Degree plus 5+ years of relevant technical experience; or 8+ years of relevant experience• Proven track record of success attaining sales quota through leveraging technical relationships to up-sell existing customers and calling on new leads/prospects to generate business within an assigned territory• Demonstrated understanding of advanced applications within this area of technology with extensive knowledge of competitive offerings and trends• Experience utilizing Targeted Account Selling (TAS) or other solution selling methodologies• Advanced written and verbal communication skills with a proven ability to work with multiple levels of decision making• Expert problem-solving skills and ability to methodically understand and resolve complex issues, with the ability to focus ambiguous customer needs into specific, deliverable requirements with creative solution development• Advanced knowledge and usage of computer business applications such as Outlook, Word, Excel, Visio, and PowerPoint required
Preferred Qualifications• Bachelor's Degree in engineering or related field
Requisition #: 236005
When applying for a position, you may be subject to a background screen (criminal records check, motor vehicle report, and/or drug screen), depending on the requirements for the position. Job-related concerns noted in the background screen may disqualify you from the new position or your current role. Background results will be evaluated on a case-by-case basis.
EEO Statement
We are committed to providing equal employment opportunities to all persons regardless of race, color, ancestry, citizenship, national origin, religion, veteran status, disability, genetic characteristic or information, age, gender, sexual orientation, gender identity, marital status, family status, pregnancy, or other legally protected status (collectively, "protected statuses"). We do not tolerate unlawful discrimination in any employment decisions, including recruiting, hiring, compensation, promotion, benefits, discipline, termination, job assignments or training.
Disclaimer
The above job definition information has been designed to indicate the general nature and level of work performed by employees within this classification. It is not designed to contain or be interpreted as a comprehensive inventory of all duties, responsibilities, and qualifications required of employees assigned to this job. Job duties and responsibilities are subject to change based on changing business needs and conditions.