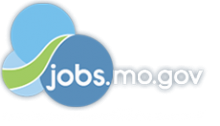 Job Information
Rose International INC

Business Analyst

in

Sunset Hills

,

United States
Client Position Title: Business Analyst
Position Number: 323809
Location: Sunset Hills, MO 63127
Desired Skill Set:
HPQC, QA, SDLC, UAT
Position Description:
C2C is not available
Only U.S. Citizens and those authorized to work in the U.S. can be considered as W2 candidates.
Business Analyst
Duration: 10/7/2019-10/7/2020, Temporary-to-Direct Hire
Location: Sunset Hills, MO 63127
Education
Bachelor's Degree
Experience
6-9 years
Description
Based in the Sunset Hills, MO Office the BA/QA Support position reports directly to the Supervisor of Process and QA for the Digital Field Experience Program and consists of the following essential job functions: Responsible for supporting the programs UAT testing effort involving multiple applications in support of a major corporate initiative spanning several different business lines. Must be experienced in all phases of testing for Waterfall SDLC. Provide support to onsite business leads responsible for preparing and conducting UAT activities. Assist testing with the execution of test scripts, defect documentation and triage. Coordinate defect triage, test case assignments, day to day planning of testing activities. Assist in test data preparation, development of meaningful test scenarios and plans across multiple environments.
Qualifications
Seven or more years of experience directly related to software testing and QA required. Bachelor's Degree from an accredited University in Computer Science, Management Information Systems, Mathematics, or related degree in Engineering, Business, Computer or Science is preferred. Proficiency working with Microsoft Office Visio, Excel, and Word required. Experience with test management tools such as QTest, HPQC, or others preferred. Experience with requirements management tools such as Blueprint, JIRA, Confluence preferred. Experience with mobile device test automation considered a plus.
#CBRose#
Send me a reminder to complete this application
Rose International is an Equal Opportunity Employer. All qualified applicants will receive consideration for employment without regard to race, color, religion, age, sex, sexual orientation, gender (expression or identity), national origin, arrest and conviction records, disability, veteran status or any other characteristic protected by law. Positions located in San Francisco and Los Angeles, California will be administered in accordance with their respective Fair Chance Ordinances.
Rose International has an official agreement (ID #132522), effective June 30, 2008, with the U.S. Department of Homeland Security, U.S. Citizenship and Immigration Services, Employment Verification Program (E-Verify).
(Posting required by OCGA 13/10-91.)