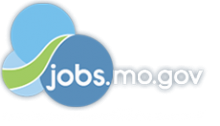 Job Information
Air Products and Chemicals, Inc.

GLOBAL MARKETING MANAGER

in

St. Louis, US

,

Missouri
31209BRReq No.:31209BRJob Description and Qualifications: Air Products and Chemicals, Inc., a Fortune 500 manufacturer of industrial gases, has an immediate opportunity for a Global Marketing Manager at our corporate headquarters in Allentown, Pennsylvania or St Louis, Missouri office.
Air Products is a world-leading Industrial Gases company having both process gas applications and gasification technology that has been in operation for over 75 years. We have multiple product lines, over 750 production facilities in over 50 countries, and serve over 30 different industries, creating broad opportunities for growth and development. And, we are growing!
We pride ourselves on being an innovative technology company that cultivates an environment of collaboration and inclusion. We need and seek out people who are dedicated and driven to create the future. People with passion and commitment to get it right and a never-ending desire to innovate, learn, improve, and contribute. Sound like you?
Air Products PRISM Membranes (APPM), the leading gas separation membrane business in the world, is seeking a Global Marketing Manager to shape branding, develop strategic marketing plans, and run on-going execution to support the achievement of sales goals. This will be part of a global commercial team that markets and sells gas separation membranes and membrane systems for a variety of applications into multiple industries such as aerospace, marine, oil & gas, biogas upgrading, food and beverage, transportation, and air compression.
Principle Accountabilities: In addition to launching a global marketing campaign, the Manager will develop the annual marketing plan, handle the budget, develop print and digital collateral, assess, and nurture inbound leads, and drive outbound campaigns. This role will be the organizational owner of marketing KPIs, including defining metrics and dashboard development to measuring and report these important metrics.
This individual will be help keep a pulse on the market and competition by working closely with the commercial organization to collect key insights. Furthermore, the role will lead the annual voice of customer strategy and execution, while also identifying additional opportunities to gain customer, competitor, or market research.
The position will report to the OEM Business Manager as an individual contributor, work with the Prism Membrane executive leadership team and global commercial organization, while being supported by applications engineers and product management resources. The individual in this role should possess the ability to influences others without direct authority but have aptitude and interest in developing a team.
Qualifications: To be successful in this role, the you must have a customer-facing orientation, be collaborative, and be comfortable "rolling up their sleeves" to execute. It requires the ability to communicate and collaborate with individuals at all levels of the organization, including the most senior leadership. This role is an exciting opportunity for someone looking to learn and collaborate, develop marketing into an organizational core proficiency, and have an impact on the business.
Demonstrated B2B marketing experience, with strong strategic orientation and skills in print and digital marketing (social, mobile, web, etc.) and outbound campaign development and management

Degree (BA/BS/BEng) with 7-10 years of marketing experience

Strong cross-functional collaboration skills, with ability to develop and cultivate internal and external relationships, across cultures and time zone

Skilled in the creation and measurement of marketing critical metrics

Self-starter with analytical aptitude and excellent communication and project management skills

Experience handling third-party marketing agencies

Familiarity with rotating equipment, membrane technology, and inert generators are a plus

Experience with marketing automation tools, dashboards, and SAP CRM or similar database

Ability to travel globally – 5-10%

At Air Products, we work in an environment where diversity is essential, inclusion is our culture, and each person knows they belong and matter. To learn more, visit About Air Products (http://www.airproducts.com) .

We offer a comprehensive benefits package including paid holidays and vacation, affordable medical, dental, life insurance and retirement plans. You will be eligible for benefits and also be 100% vested in your retirement benefits on your first day of employment.

Air Products thanks all applicants in advance for their interest; however, only those applicants who are being considered for an interview, or are currently employed by Air Products, will be contacted.

We are an Equal Opportunity Employer (U.S.) You will receive consideration for employment without regard to race, color, religion, national origin, age, citizenship, gender, marital status, pregnancy, sexual orientation, gender identity and expression, disability, or veteran status. Job Title:GLOBAL MARKETING MANAGEREmployment Status:Full TimeLocation:US-MO-St. Louis, US-PA-AllentownCountry:United StatesRegion:North AmericaOrganization:Global Engrg Mfg Technology & Equipment Business Sector / Division:Membrane Marketing & Sales