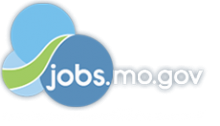 Job Information
LSEG

World-Check API Technical Consultant

in

St. Louis

,

Missouri
There is an opportunity for an API Technical Consultant to join a segment of the business that supports client developers during the integration into their platform of World-Check data via the API, which enables the global financial community to fulfill regulations designed to combat financial crime. The Risk business is well established with a strong client base and experiencing significant growth globally. We are currently expanding our Implementation team to meet the needs of our clients.
The overall objective of this role is to support client / partner developers during their integration of World-Check API's.
Responsibilities
Support client/ partner developers during their integration, monitor and answer questions sent by developers via the Developer Community

Act as third-level support for client queries escalated by Customer Support

Collaboratively works with the global sales team in a culture of continued improvement, knowledge sharing and ongoing success

Executes on multiple customer implementation projects in parallel

Consistently provides inputs to enhance the process model

Monitors API logs
Domain Knowledge
Minimum 2 years relevant technical support experience that preferably demonstrates an understanding of financial crime and AML
Technical knowledge
Robust technical experience backed up with deep understanding of troubleshooting REST API queries and advanced API debugging skills

Good knowledge of HTTP methods and HTTP requests of the REST API

Experience of integrating an API into CRM systems / other platforms

Experience of validating a client's API development work

Knowledge of Postman or similar API troubleshooting application

Basic knowledge of JSON and programming languages

Basic knowledge of Visual Studio/Eclipse

Intermediate knowledge of monitoring tools like Splunk/Grafana/AWS CloudWatch Dashboards

Demonstrable, advanced technical problem solving skills of complex issues, and follow-through actions including documenting and sharing solutions

Experience of providing technical support to clients within a regulated or financial services sector

Excellent, well-developed interpersonal, client-facing skills; written and oral

Professional level of spoken and written English

Professional level of spoken Spanish
People are at the heart of what we do and drive the success of our business. Our culture of connecting, creating opportunity and delivering excellence shape how we think, how we do things and how we help our people fulfil their potential.
At LSEG we embrace diversity and actively seek to attract individuals with unique backgrounds and perspectives. We break down barriers and encourage collaboration, enabling innovation and rapid development of solutions that make a difference. Our workplace generates an enriching and rewarding experience for our people and customers alike. Our vision is to build an inclusive culture in which everyone feels driven to reach their potential.
We know that real personal growth cannot be achieved by simply climbing a career ladder – which is why we encourage and enable a wealth of avenues and interesting opportunities for everyone to broaden and deepen their skills and expertise.
LSEG are committed to supporting emotional, physical, financial and societal wellbeing. Our tailored benefits are a key part of this commitment and we offer colleagues a range of support from healthcare and retirement planning to paid volunteering days and consumer discounts.
We also make reasonable accommodations for applicants and employees with disabilities. If an accommodation is needed to participate in the job application or interview process, to perform essential job functions, and/or to receive other benefits and privileges of employment, please make your recruiter aware, we want to ensure you perform at your best.
As a global organisation spanning 70 countries and one rooted in a culture of growth, opportunity, diversity and innovation, LSEG is a place where everyone can grow, develop and fulfil your potential with purposeful careers.
Please take a moment to read this privacy notice (https://www.lseg.com/sites/default/files/content/documents/Global%20Applicant%20Privacy%20Policy%20Feb%202021.pdf) carefully, as it describes what personal information the London Stock Exchange Group (LSEG) ("We") may hold about you, what it's used for, and how it's obtained, your rights and how to contact us as a data subject (https://privacyportalde-cdn.onetrust.com/dsarwebform/5f7a2da0-bed0-45e8-ac2c-c1f297e2efdc/4ae30ef5-8107-4353-a0b5-1bf34dd647f6.html.) .
If you are submitting as a Recruitment Agency Partner, it is essential and your responsibility to ensure that candidates applying to LSEG are aware of this privacy notice.