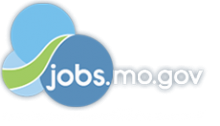 Job Information
IBM

Watson Health- Operations Manager

in

St Louis

,

Missouri
Introduction
IBM's Industry Consultants are essential to our clients as they work to reinvent themselves for the future. Join our highly visible and highly skilled team of global consultants as we strive to accelerate sales, deliver client engagements, and build IBM's market eminence. If you are a forward-thinker and a curious intellectual, we welcome you to apply for your next exciting career challenge!
Your Role and Responsibilities
Preferred location Jefferson City, MO.
Your Role and Responsibilities
IBM Watson Government Health and Human Services is currently searching for an Operations Manager to join our team.
As the Operations Manager, you are responsible for the ongoing support and maintenance of an Enterprise Data Warehouse Business (EDW) Intelligence Solutions, consisting of Analytics, Data Governance and Master Data Management, for Watson Health Government Health and Human services agency clients.
The Operations Manager is responsible for the effective and successful management of all of the EDW operational components including maintenance, updates, and changes. The Operations Manager works closely with account leadership and the project team to implement, execute and refine operational procedures for the effective ongoing support of the EDW. The Operations Manager manages and coordinates with the team to ensure established project management methodologies are adhered to throughout Operations such as Change, Resource and Quality Management. The Operations Manager guides development of the Operations Manual and the utilization of procedures that conform to Client Contract requirements, including Reporting, Service Levels and Performance Guarantees (PGs). The Operations Manager works with the systems manager and project staff, and actively participates in multi-disciplinary solution sessions as well as contributes toward cost estimations, system upgrade efforts, and project work. The Operations Manager serves as a key contributor across multiple collaborative and fast-growing teams as well as leads and mentors other staff.
As the Operations Manager, you will interact directly with the customer, account/contract management, and third-party vendors to ensure your work is successful while providing executive status on key performance metrics to internal/external stakeholders and executive sponsors.
Essential Responsibilities:
Serve as the primary liaison with the Client Business Units and organizational IT Support

Manage the daily operations and operational staff

Responsible and accountable for Ops Readiness and successful cut over to Production/Go-Live

Manages operational readiness reviews for DDI releases

Makes certain that operational turnover has been completed prior to go live

Makes certain that operational automation has been setup and tested prior to implementation

Prepares and communicates operational and system updates to user community

Manage Technical Integration and Technical Operations and Maintenance team

Manage the design, develop, integration, defect management, implementation, and operations for modifications and enhancements

Maintain quality control through establishing and maintaining technical operations standards

Provide guidance and insight to upper management and procure buy-in

Delegate technical responsibilities and monitor progress of projects

Oversee user testing and report results—adjust requirements as needed

Work closely with project director during all phases of development life cycle

Conduct regular status meetings with all necessary stakeholders

Identify and foster areas for growth and improvement within the team

Participate and provide support as needed for CMS module certification activities

Participate in cross-vendor meetings and discussions related to operational activities

Ensures and provides reporting to the Client covering Incident Management, Resource utilization for modifications and changes and performance to contract service levels.
Successful Candidates will possess the following:
Medicaid, MMIS or related experience with a state agency

Demonstrated experience directing multi-discipline technical teams managing EDW solutions

Project management experience

Demonstrated interpersonal skills and the ability to collaborate with technical teams, operational managers, project management, client management and customer stakeholders
To learn more about what we are doing please check us out:
https://www.ibm.com/watson-health/government
Required Technical and Professional Expertise
Minimum 7 years' experience in managing a complex, multi-faceted operational environment including organizational units, fiscal agent operations or call centers preferably for a State Medicaid Agency

Experience must involve directing multi-discipline technical teams producing and maintaining integration solutions

3 years' experience in project management

3 years' experience with the Capability Maturity Model Integration (CMMI)

Excellent written and oral communications
Preferred Technical and Professional Expertise
Preference given for experience in managing enterprise state-level projects, either having delivered projects to a state or worked in state government delivering healthcare projects

Preference given for Medicaid, MECT and MITA experience along with CMS XLC and ITIL

Preference given for experience in healthcare related projects, preferably specific to CMS requirement driven criteria, Medicaid Management Information System (MMIS), Decision Support System (DSS), eligibility systems, and/or enrollment systems

B.A./B.S. in Business Administration, Computer Information Systems, Nursing, Accounting, or related field

Experience with Medicaid, Medicaid Enterprise Certification Toolkit (MECT), Medicaid Information Technology Architecture (MITA) along with CMS XLC and ITIL
About Business Unit
IBM's Cloud and Cognitive software business is committed to bringing the power of IBM's Cloud and Watson/AI technologies to life for our clients and ecosystem partners around the world. IBM provides you with the most comprehensive and consistent approach to development, security and operations across hybrid environments—with complete software solutions for business and IT operations, development, data science, security, and management. Our experts and software capabilities help organizations develop applications once and deploy them anywhere, integrate security across the breadth of their IT estate, and automate operations with management visibility. With IBM, you also have access to new skills and methods, governance and management approaches, and a deep ecosystem of industry experts and partners.
Your Life @ IBM
What matters to you when you're looking for your next career challenge?
Maybe you want to get involved in work that really changes the world? What about somewhere with incredible and diverse career and development opportunities – where you can truly discover your passion? Are you looking for a culture of openness, collaboration and trust – where everyone has a voice? What about all of these? If so, then IBM could be your next career challenge. Join us, not to do something better, but to attempt things you never thought possible.
Impact. Inclusion. Infinite Experiences. Do your best work ever.
About IBM
IBM's greatest invention is the IBMer. We believe that progress is made through progressive thinking, progressive leadership, progressive policy and progressive action. IBMers believe that the application of intelligence, reason and science can improve business, society and the human condition. Restlessly reinventing since 1911, we are the largest technology and consulting employer in the world, with more than 380,000 IBMers serving clients in 170 countries.
Location Statement
For additional information about location requirements, please discuss with the recruiter following submission of your application.
IBM intends this job to be performed entirely outside of Colorado.
Being You @ IBM
IBM is committed to creating a diverse environment and is proud to be an equal opportunity employer. All qualified applicants will receive consideration for employment without regard to race, color, religion, gender, gender identity or expression, sexual orientation, national origin, genetics, pregnancy, disability, age, veteran status, or other characteristics. IBM is also committed to compliance with all fair employment practices regarding citizenship and immigration status.