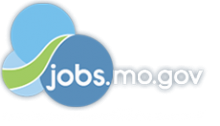 Job Information
FleishmanHillard

Vice President - Digital Process Transformation Lead

in

St. Louis

,

Missouri
Overview
FleishmanHillard, a global integrated communications agency is looking for a Vice President to join our TRUE Global Intelligence team to lead digital process engineering efforts across the firm. This position is an amazing opportunity for a data analytics professional with a background indesigning business solutions using best-in-class digital tools and capabilities.
At FleishmanHillard, we embrace challenges, think boldly, trust each other, and harness our talented worldwide network to provide the best in-class counsel to our roster of remarkable global clients. Are you ready to join the team?
FleishmanHillard believes a diverse team brings a wider range of personal and professional experiences and perspectives. We recognize that diversity and inclusion benefit our agency, our clients, and the communities in which we work and live. To that end, we strongly encourage applications from women, people of color, members of the LGBTQ community, veterans, and individuals with disabilities.
Responsibilities
Work with senior members across the agency to manage and execute a strategic business technology reengineering program for the firm's digital tool transformation initiative.

Engage with employees across all levels of the agency to determine best practices that use new digital tools to deliver the best data-driven results to clients.

Act as a strategic partner internally and represent a new culture of increased data literacy and data-driven decision making.

Use data to answer critical business questions and communicate quantitative results contextually and with a "storytelling" mindset to a variety of audiences, including the C-Suite.

Following the initial digital transformation initiative,oversee a global center-of-excellence focused on driving continuous innovation by leveraging existing systems in new ways while keeping a finger on the pulse of new and differentiating capabilities.
Qualifications
7-10+ years of experience in analytics, reporting or measurement. Agency experience is strongly preferred.

Bachelor's degree in communications, public relations, journalism, English, marketing, business or related field

Demonstrated expertise with PR/communications tools and social media data providers such as Cision, Muck Rack, Meltwater, Simmons, Newswhip, Brandwatch, Traackr, Quid, SimilarWeb, and/or others required.

Proven ability to engage non-technical business stakeholders and translate complex and sometimes ambiguous specifications into relevant analytics insights with a high degree of data integrity and reporting agility

Experience delivering process or technology projects efficiently and effectively is required

Experience applying analytics and data-driven insights across multiple sectors such as CPG, healthcare, corporate communications, crisis & issues management, change Management, pharma, etc.

Team management experience including staffing and hiring

Sales and business development experience that includes quota attainment success

Ability to frame and engagingly communicate data and insights for a business-centric and public relations focused audience

Experience and success working with diverse stakeholder audiences across all levels of seniority

Experience building relationships and working with diverse stakeholders effectively, both internally and externally.

Ability to thrive and deliver insights in a fast-paced reporting climate and consistently hit client deadlines

Experience with B2B and consumer marketing data

Deep expertise in analytics, statistics, data visualization, or programming strongly preferred.

High attention to detail and data quality/precision with the ability to manage multiple ongoing activities.

Eager learner, collaborative partner, and easy, candid and empathetic communicator

A strong team orientation is critical based on the collaborative culture of the office and FleishmanHillard.

Proven track record illustrating a results-focused approach and commitment to going the extra mile for clients.
About FleishmanHillard
FleishmanHillard is part of the Omnicom Public Relations Group, a division of Omnicom Group Inc., and has more than 85 offices in 30 countries, plus affiliates in 43 countries. Our award-winning agency specializes in public relations, reputation management, public affairs, research and analytics, brand marketing, digital strategy, social engagement and content strategy. We've been named PRWeek's Global Agency of the Year and Best Places to Work; a "Standout Agency" on Advertising Age's A-List; the Human Rights Campaign's " Best Places to Work for LGBTQ Equality"; and NAFE's "Top 50 Companies for Executive Women" for a decade. We're also more motivated by what we can give than what we receive, with a longstanding worldwide service commitment to support social inclusion in the communities in which we work and live. Visit us at
FleishmanHillard is an Equal Opportunity and Affirmative Action Employer. All qualified applicants will receive consideration for employment without regard to race, color, religion, sex, sex stereotyping, pregnancy (which includes pregnancy, childbirth, and medical conditions related to pregnancy, childbirth, or breastfeeding), gender, gender identity, gender expression, national origin, age, mental or physical disability, ancestry, medical condition, marital status, military or veteran status, alienage, citizenship status, sexual orientation, genetic information, or any other protected class under federal, state, or local laws.
Please do not contact the office directly to apply – only resumes submitted through this website will be considered. If you need assistance reviewing career opportunities or completing an application, please call 314-982-6283 or email our.
Job Locations US-IL-Chicago | US-NY-New York | US-MO-St. Louis
ID 2020-4441
Position Function Research/Analytics
Job Classification Full Time