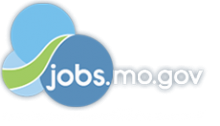 Job Information
Eastman

UI UX Designer

in

St. Louis

,

Missouri
Responsibilities
As a business within Eastman Chemical Company, Performance Films is a world leader in the manufacturing and marketing of window and paint protection films, with a portfolio of industry-leading professional and consumer brands and product lines, including LLumar®, Vista® by LLumar, FormulaOne® by LLumar, SunTek®, V-Kool™, Huper Optik™ and Gila®.
The LLumar, SunTek, V-Kool, and Huper Optik brands, and Vista and FormulaOne product lines, deliver a broad portfolio of window and paint protection films that are designed to meet the needs of residential and auto consumers; commercial building customers, architects and designers; our professional dealer direct and distributor networks, and other channel partners globally.
Our Gila® branded line of window films are designed to be a "Do-It-Yourself" consumer offering which sells through thousands of major retailer stores and online websites, primarily in North America.
Reports to:
This position will report to Senior Creative Manager, based in St. Louis, MO, U.S.A.
Overall Position Description:
The UI UX Designer will be responsible for designing functional and beautiful user experiences that deliver for our multiple target audiences. The selected individual will harness both creative and technical skills to produce user interfaces and user centric solutions including web design, wireframing, and prototyping. Designing solutions for an entire global website isn't daunting, it's an opportunity to build something great. The candidate will thrive in fast paced environment and be highly collaborative. This position will be responsible for driving exceptional creative output from concept to completion.
Key Responsibilities / Requirements:
 Full website design and UI/UX experience required.  Provide wireframes and mockups of new or revamped site pages.  Create assets optimized for desktop/tablet/mobile web designs.  Possess examples of UI/UX user centric web designs including mobile  High level understanding of programming and back end development to complement the implementation of the design work.  Ensures our web presence is functional, consistent, efficient, attractive, and meeting the needs and expectations of users.  Adapt existing print materials and propose solutions to translate online.  Partner with internal clients to deliver creative ideas and concepts that balance their strategic objectives against global brand positioning.  Support timely and cost-effective development of digital marketing pieces  Coordinate the production of creative by working with programmers or external agency partners.  A small portion of the role could entail designing for print and social media  Strong organization and file naming conventions.
Qualifications
Education: Bachelor's in graphic/web design or related field
 Experience: Minimum of 5+ years in graphic design or similar role  Robust portfolio of design projects with descriptions highlighting your contributions  Hands-on experience with a digital experience platform (DXP) is preferred.  Highly proficient in graphic design software such as Adobe Creative Suite on a PC  Knowledge of Adobe After Effects and Premiere  Proficient in Microsoft Office  Exceptional creative thinking and design skills  Must demonstrate a self-starting, entrepreneurial spirit  Ability to stay focused in a fast-paced environment and demonstrate a detail-oriented approach  Able to deliver creative projects on time, from concept to completion  Experience with or willingness to adopt internal project tracking tools, including time entry and status updates  Other highly preferred behaviors that will help ensure Candidate's success o High sense of ownership o Adaptive, agile: manage risks and ambiguity and move forward developing plans and options, creative and flexible o Intellectually curious: to help understand audience and stakeholder needs o Collaborative: work within and across the organization effectively, team player o High energy, action-oriented, self-starter: highly motivated, bias toward action, sense of urgency, able to work without direct supervision o Results-driven: deliver projects on-time and meet quality and brief expectations
Travel: Some domestic travel may be required but will be very limited. Location:
This role will be sitting in the St. Louis, MO office and is not a remote position.