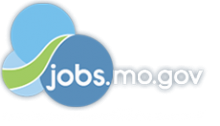 Job Information
Abile Group, Inc.

Technical Writer

in

St. Louis

,

Missouri
Abile Group has an exciting and challenging opportunity for a Technical Writer supporting an Intelligence Community Customer.
The right candidate will possess the below skills and qualifications and be ready to handle all responsibilities independently and professionally.
Create, update, maintain documents that include CDRL's, requirements documents, workflows, diagrams, processes, standard operating procedures, work instructions, checklists, topology diagrams, DoDAF views, and other documents as directed by the government in that require configuration control.

Work individually and actively participates on integrated teams

Understand and apply more advanced concepts and processes to daily activities.

Assists more senior level technicians, specialists, and managers in their activities.

Develop and maintain the Records Management Program.

​Ensure all assigned documents are current and updated, as required, to account for any internal or external changes in people, process, or technology.

Ensure all documents are current and updated as required to account for any internal or external changes in people, process, or technology.

Complete a formal review of each document every three years to verify accuracy of content.

Ensure documents are standardized and consistent across all supporting Services within TCS.

Ensure documents are kept under change control management and properly stored within the knowledge management platform.

Develop, implement, and maintain the document control program.

Maintain the web-based Knowledge Management platform/Wiki (e.g. Confluence).

Provide input to the weekly Status Report.

Coordinate and collaborate with any internal or external stakeholders (government and contractor) as needed or directed by the government in support of this service.

Serve as a functional integrator to ensure interoperability and automation of processes, practices, workflows, procedures, etc.

Perform process engineering functions to design and document workflows, practices, procedures, and activities.

Requires minimal guidance and direction from more senior level technicians, specialists, and managers.
Clearance Required: TS/SCI
Degree and Years of Experience: Bachelor's degree or equivalent plus 6 years of experience
Required Skills:
Take/pass a counterintelligence polygraph

4+ years' experience working in Technical Writing

Experience writing and editing technical documentation for all of the project's hardware and software to include installation, configuration and how-to documentation
Abile Group, Inc. was formed in July 2004 to partner with the Intelligence Community and their Contractors in the areas of Enterprise Analytics & Performance Management, IT & Systems Engineering and Program & Project Management. We have significant experience with the Federal Government and are an EDWOSB dedicated to our employees and clients. We are looking for high performing employees who enjoy providing advice and guidance along with solutions development and implementation support, crafted by combining industry best practices with the clients' subject matter experience and Abile's breadth of expertise.
Abile Group, Inc. is an Equal Opportunity Employer. All qualified applicants will receive consideration for employment without regard to race, color, religion, sex, sexual orientation, gender identity, national origin, or protected veteran status and will not be discriminated against on the basis of disability. Anyone requiring reasonable accommodations should email careers@abilegroup.com with requested details. A member of the HR team will respond to your request within 2 business days.
Please review our current job openings and apply for the positions you believe may be a fit. If you are not an immediate fit, we will also keep your resume in our database for future opportunities.
ID: 2021-1784
External Company URL: http://www.abilegroup.com
Street: 3200 S. 2nd Street