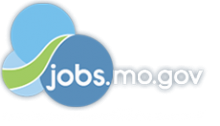 Job Information
Wells Fargo

Tech Operations Sr. Associate

in

St. Louis

,

Missouri
Job Description
Important Note: During the application process, ensure your contact information (email and phone number) is up to date and upload your current resume when submitting your application for consideration. To participate in some selection activities you will need to respond to an invitation. The invitation can be sent by both email and text message. In order to receive text message invitations, your profile must include a mobile phone number designated as 'Personal Cell' or 'Cellular' in the contact information of your application.
At Wells Fargo, we want to satisfy our customers' financial needs and help them succeed financially. We're looking for talented people who will put our customers at the center of everything we do. Join our diverse and inclusive team where you'll feel valued and inspired to contribute your unique skills and experience.
Help us build a better Wells Fargo. It all begins with outstanding talent. It all begins with you.
Wells Fargo Technology is a team of more than 40,000 information technology and security professionals who help keep Wells Fargo at the forefront of America's diversified financial services companies. Employees execute an engineering-led IT strategy to deliver stable, secure, scalable and innovative services that provide Wells Fargo global customers 'round-the-clock' banking access through in-store, online, ATM, and other channels. Wells Fargo Technology plays a critical role in the company's customer and employee experience, business and risk management transformation, and growth agenda.
This position is part of the Crypto Infrastructure Management & Engineering Team within Information Protection Technologies. The team provides engineering and Tier 3 support and is responsible for designing, engineering and supporting back-end infrastructure for servers, software-based appliances, and hardware security modules (HSMs). Responsible for conducting daily log reviews and analysis utilizing scripting and queries, creating Splunk dashboards, identifying gaps and issues, and providing management reporting of results. Configures and maintains monitoring and alerting for all infrastructure owned by team. Analyzes capacity requirements for existing and new infrastructure. Develops automation and process improvements to streamline BAU activities. Responsible for development and maintaining standards for documentation on the team's Wiki and Sharepoint sites, ensures engineers are following guidelines and standards for build guides, security baselines, capacity plans, and other required documentation. Creates executive level status and metrics reporting. This position will perform the analysis and translation of business requirements into technical requirements and functional designs. Will assist with creation of infrastructure design diagrams, creating hardware and software specifications, and coordination of configuration and validation activities. Will perform technical coordination activities for projects as well as BAU work. Tracks team activities within JIRA and drives delivery dates and milestones to ensure compliance with corporate security policies and adherence to best practices across the team. Participates in interactions with technical, engineering and non-technical partners across the Enterprise for the implementation of the technologies owned by team. Requires ability to drive solutions and work assignments independently as well as work effectively with the team. May be asked to periodically do work after hours and on site at a Wells Fargo Data Center.
Required Qualifications
7+ years of experience with Information Technology Infrastructure Library (ITIL), demonstrated through work, military, or education

7+ years of experience in production supporting, including problem identification, ticket documentation, and customer/vendor relations, demonstrated through work, military, or education

7+ years of experience using ticket tracking tools for change management, problem and incident management, and availability management, demonstrated through work, military, or education

5+ years of information technology experience

5+ years of technical documentation and publication experience

3+ years of business systems analysis or design experience

2+ years of experience designing and managing Splunk Dashboards, reports, lookup tables, and summary indexes, including Splunk SPL

2+ years of experience using Splunk to correlate, analyze and report on database activity events

3+ years of experience with logging, monitoring, and event detection on cloud or distributed platforms

1+ years of experience conducting project meetings, presentations and status reporting
Desired Qualifications
Experience with Information Technology Infrastructure Library (ITIL)

Practical agile methodology experience

Excellent verbal, written, and interpersonal communication skills

Knowledge and understanding of technology server: file encryption technology, encryption key management and information security policies

Experience with Agile Scrum (Daily Standup, Sprint Planning and Sprint Retrospective meetings) and Kanban

Ability to coordinate completion of multiple tasks and meet aggressive time frames

Advanced problem solving and technical troubleshooting capabilities

Intermediate Microsoft PowerPoint skills

Intermediate Microsoft Visio skills

Knowledge of data center equipment (Server, Storage, Network)

Certified Information Systems Security Professional (CISSP)

1+ year of information security experience

2+ years of JIRA experience

2+ years of experience creating pivot tables and performing data analysis in Excel
Job Expectations
Ability to work outside of regular business hours

Ability to work on call as assigned

Ability to lift 50+ pounds

Reliable transportation

Ability to travel up to 5% of the time

Willingness to work on-site at stated location on the job opening
Street Address
MO-Saint Louis: 2801 Market St - Saint Louis, MO
Disclaimer
All offers for employment with Wells Fargo are contingent upon the candidate having successfully completed a criminal background check. Wells Fargo will consider qualified candidates with criminal histories in a manner consistent with the requirements of applicable local, state and Federal law, including Section 19 of the Federal Deposit Insurance Act.
Relevant military experience is considered for veterans and transitioning service men and women.
Wells Fargo is an Affirmative Action and Equal Opportunity Employer, Minority/Female/Disabled/Veteran/Gender Identity/Sexual Orientation.
Company: Wells Fargo
Req Number: 5560782
Updated: 2021-01-14 22:26:54.597 UTC
Location: St. Louis,Missouri