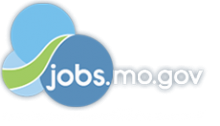 Job Information
Booz Allen Hamilton

Systems Administrator, Senior

in

St. Louis

,

Missouri
Systems Administrator, Senior
St. Louis , MO , US
Arnold, MO, USA
Apply
Be you

Be Booz Allen

Be empowered

Learn More
Job Description
Location: St. Louis, MO, US
Job Number: R0079721
Share job via:
Share this job:
Share
Share Systems Administrator, Senior with Facebook
Share Systems Administrator, Senior with LinkedIn
Share Systems Administrator, Senior with Twitter
Share Systems Administrator, Senior with a friend via e-mail
Systems Administrator, Senior
The Challenge:
Your combination of people skills and technical expertise makes you the team hero, solving one problem after another. What if you could use those skills to improve the technology supporting intelligence operating systems? We're looking for a systems administrator with a solid background in Linux system administration to help us by participating in planning for future development through the definition of needs, benefits, and technical strategy.
As a systems administrator on our project, you'll assist operations and development staff with technical needs, install new software, and administer security procedures. You'll provide your customers with insight into their network through monitoring and performance management. Your technical expertise will be vital as you identify problem areas and opportunities for improvement in a mission-critical network. You'll help your team better understand the network by turning metrics into information and explaining their meaning. This is an opportunity to broaden your skillset into areas like GIS systems, DBA tasks on servers, and overall troubleshooting. We focus on growing as a team, so you'll share your expertise through leadership and mentoring as you help the teamwork through challenges and develop new methodologies. As a technical leader, you'll identify new opportunities to modernize the network to help your customers meet their needs. Join our team and solve daily challenges as we improve systems analysis and development to keep intelligence systems current with changing technologies.
Empower change with us.
You Have:
Experience with systems administration in a professional work environment

Experience with Linux, including RHEL or CentOS

Ability to perform systems administration tasks, including installing software, performing system back-ups, and administering security in a Linux RHEL or CentOS

Top Secret clearance

HS diploma or GED
Nice If You Have:
Experience with the DoD

Experience with GIS systems

Experience with performing DBA tasks on servers, including installations, monitoring, and backup and recovery operations

Experience with troubleshooting and resolving database integrity, performance, blocking and deadlocking, replication, log shipping, connectivity, and security issues

Knowledge of indexes, index management, integrity checks, configuration, and patching and how statistics work, how they are stored, and how they can be created and managed effectively

Ability to detect and troubleshoot SQL Server CPU, memory, I/O, disk space, and other resource contentions

BA or BS degree in a related field
Clearance:
Applicants selected will be subject to a security investigation and may need to meet eligibility requirements for access to classified information; Top Secret clearance is required.
Build Your Career:
When you join Booz Allen, you'll have the opportunity to connect with other specialists doing similar work across multiple markets. You'll share successful methodologies and work through challenges as you gain experience and mentoring to develop your career. In addition, you will have access to a wealth of training resources through our Engineering & Science University, an online learning portal where you can access more than 5000 tech courses, certifications, and books. Build your technical skills through hands-on training on the latest tools and tech from our in-house experts. Pursuing certifications? Take advantage of our tuition assistance, on-site courses, vendor relationships, and a network of experts who can give you helpful tips. We'll help you develop the career you want as you chart your own course for success.
We're an EOE that empowers our people—no matter their race, color, religion, sex, gender identity, sexual orientation, national origin, disability, veteran status, or other protected characteristic—to fearlessly drive change.