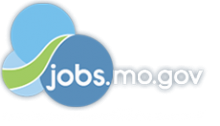 Job Information
GadellNet

Strategic IT Consultant

in

St. Louis

,

Missouri
As one of the fastest growing IT companies in the Midwest, GadellNet Consulting Services inspires and enables hundreds of small businesses to use technology to drive extraordinary business results. We are passionate about building a creative, ambitious, and progressive work environment where all employees are empowered. GadellNet is a family-friendly company that prides itself on its ability to recruit, train and promote qualified individuals regardless of their race, religion, gender, gender identity, sexual orientation, national origin, ethnicity, disability, age, veteran status or any other characteristics that makes people unique, diverse and different. GadellNet is proud to employ a highly talented, diverse team and is looking for individuals who are passionate about growing our business further.
Are you ready to join a team that enables hundreds of small business organizations to leverage technology to drive business growth and profitability?

Are you passionate about building a creative, entrepreneurial, and progressive work environment?

Do you enjoy working on stimulating and complex business challenges in a fast-paced environment with big risk/reward?
About the Position:
As a Strategic IT Consultant, you are responsible for transforming client organizations through the use of technology. Strategic IT Consultants are tasked with bringing our clients solutions that unlock the hidden potential within their organization. GadellNet is looking to recruit consultants that:
Enjoy autonomy and challenging the status quo

Feel a deep need to solve big problems

Can envision a future for others when they cannot see it themselves

Are comfortable leading and controlling conversations with audiences in the ?C-Suite? (CEO, CFO, COO, etc.)

Are not satisfied with a ?keep the lights on? IT Strategy
GadellNet is looking for resources with deep understanding of business operating models and application landscapes in the following industries:
Manufacturing/Distribution/Logistics

Construction/Architecture

Legal

Professional Services

Accounting and Financial Services

Education & Not-For-Profit
Responsibilities:
Provides strategic consulting services to create and manage a technology vision and roadmap for 3-5 years

Engages regularly with key stakeholders in client organizations, including CEO, CFO, COO to establish direction for future IT investments and programs to help clients achieve their business goals

Continuously advise clients on technology trends and opportunities within their organization

Write and deliver IT strategic roadmaps prioritizing initiatives and projects aligned to client's mission and business strategy

Technology Roadmap

Continuous Improvement Processes

IT staffing and training plans

IT budget optimization

Build and elevate the GadellNet brand image within industry and the community

Lead and execute on special projects including IT audits, application optimization projects, and other IT strategy related requests

Architect and plan business solutions with a solid understanding with Microsoft stack technologies, including Server, SQL, Azure, and Office365

Coordinate with GadellNet?s operations team to ensure IT projects and services are strategically aligned with requirements and executed towards successful completion

Facilitate and perform pre-sales activities focused on generating new strategic consulting engagements and identifying opportunities for GadellNet Managed Services
Values:
As a leader within GadellNet, the core values of the company should guide our leadership approach, decision making process, overall empowerment of our employees and assignment of responsibility within our teams. This role is meant to create an experience that supports the values and goals of GadellNet and fosters a one-of-a-kind service experience for our Clients that creates brand awareness and equity, as well as establishing a culture that attracts and retains the top talent available in our markets.
Make an Impact

100% Responsibility 0% Excuses

Grow or Die
#IND