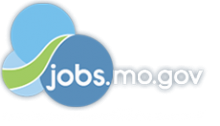 Job Information
Lumeris

Sr. Software Engineer (Remote)

in

St. Louis

,

Missouri
In order to apply for a position at Lumeris, you must create an account using your email address and a password of your choosing. This account will allow you to receive notifications each step of the way through the job application process. With these updates, you'll never have to wonder where you are in the process. Additionally, we can easily send pertinent documents to you for your review. Once you create the account, you may apply to any position you feel is a good fit without having to re-enter information. Thank you for your interest in Lumeris.
Position:
Sr. Software Engineer (Remote)
Position Summary:
Lumeris is seeking a Full Stack Developer to join the Software Engineering team. This individual will be responsible for developing a wide variety of software solutions in a cloud hosted microservices environment. Development will include solutions built for internal and external customer use and will cover the full stack of solution design and build. Solutions can have components built for data analytics, business process automation, and frontend presentation and user interaction. The ideal candidate will be comfortable in a fast-paced environment and working on development teams responsible for the intake of new requirements from the business and quickly building working software that delivers business value. This position is an active development role where the candidate will spend a majority of their time writing code and deploying to production systems.
In this position the candidate will be working with the latest technologies on cloud-based providers and will have freedom to explore new creative ways to solve problems using new tools and concepts. Solutions that are developed will be critical to running operations and providing services for a Health Plan committed to delivering the highest quality of healthcare to hundreds of thousands of members.
This is a remote position
Ideal candidates will be engineers that have solid fundamentals and the desire to learn and solve problems. All candidates must have experience deploying their own code and have the ability to test it. The goal is to move into the serverless technology area.
Job Description:
Daily Responsibilities:
Participate with team to work with product owner to refine backlog stories and requirements and plan stories for upcoming sprints.

Work with development team to design architectures and choose tools and methods to build applications that meet the product requirements

Participate in an agile development sprint choosing tasks from the backlog and build working code that meets the acceptance criteria.

Insure that all code meets the team requirements for testability and performance.

Insure that all code is deployed into the full application through the CI/CD build process
Required Skills:
Self-starter that works well independently as well as in a team with a drive to learn new technologies

Experience developing complex software applications from detailed requirements

Demonstrates effective problem-solving skills

Understanding of Object Oriented analysis and design using common design patterns.

Experience working with multiple programing languages such as JavaScript/TypeScript or Python.

Demonstrates understanding of open source development tools and methodologies and has current knowledge of recent industry trends

Experience with a Relational Database such as Oracle, MySQL, SQLServer

Experience with a non-relational data store such as MongoDB, DynamoDB, etc.

Experience with RESTful services and JSON

Experience working with Git or a Git variant such as Bitbucket

Experience with CI/CD tools such as Jenkins, Bamboo, etc.

Experience with test driven development tools

Familiarity with Front-End development utilizing HTML, CSS(Bootstrap), JavaScript, or Angular

Experience with Agile development methodologies

Experienced in all phases of software development

Ability to write clean, self-documented code

Troubleshoot problems with applications and services
Other Preferred Skills:
Experience working with programing languages: .Net and Java

Experience with cloud services particularly AWS would be ideal

Experience with Typescript, NestJS and Angular would be a strong plus

Familiar with Medical industry data exchange formats (HL7 standard formats, CDA, FHIR)
Lumeris is an EEO/AA employer M/F/V/D.
Location:
Austin, TX, Dallas, TX, Denver, CO, Lansing, MI, New Brunswick, NJ, New York, NY, Remote, USA, Richmond, VA, San Francisco, CA, San Jose, CA, San Mateo, CA, St. Louis, MO, Stanford, CA
Time Type:
Full time
Join Our Growing Team!
Lumeris is a value-based care managed services operator for health systems and providers seeking extraordinary clinical and financial outcomes. Lumeris aligns providers and payers across populations with technologies, processes, behaviors and information to achieve high-quality, cost-effective care with satisfied consumers — and engaged physicians.
Lumeris with Essence Healthcare, its inaugural client and learning laboratory with more than 60,000 Medicare members in Missouri and Illinois, has averaged a CMS rating of 4.5 Stars for the last ten years and produced the highest consumer and physician satisfaction scores in the industry along with significantly better clinical outcomes and lower costs. For more information, go to www.lumeris.com.
Why Join Lumeris?
At Lumeris, you will be part of team that is focused on solving the nation's healthcare problem, and you will be able to contribute to our purpose. Our environment is fast-paced, change-oriented and focused on growth and employee engagement. At Lumeris, we know that talent is best utilized when given the opportunity to succeed. That is why we have removed the boundaries that inhibit success and focus on fostering an environment that allows employees to utilize their talents.