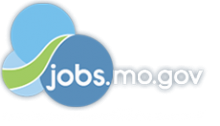 Job Information
General Dynamics Information Technology

Sr. Network Security Engineer (HBSS) with TS/SCI Clearance

in

St Louis

,

Missouri
Type of Requisition: Regular
Clearance Level Must Be Able to Obtain: Top Secret SCI + Polygraph
Job Family: Information Security
We are GDIT. The people supporting and securing some of the most complex government defense, and intelligence projects across the country. We ensure today is safe and tomorrow is smarter. Our work has meaning and impact on the world around us, but also on us, and that's important.
GDIT is your place. You make it your own by embracing autonomy, seizing opportunity, and being trusted to deliver your best every day. We think. We act. We deliver. There is no challenge we can't turn into opportunity. And our work depends on a Security Engineer (HBSS) joining our team to support our Intelligence customer in Springfield, VA or St. Louis, MO.
The HBSS Security Engineer is an integral part of the network security program in the ongoing design testing, and implementation and maintenance of network infrastructure. This role provides technical support and maintenance of cyber tools, security response actions, security compliance reporting, and best practices across world-wide networks.
Major Duties (including but not limited to any combination of the following):
Perform technical duties in support of the in-house Information Systems Security program

Participate in the selection, evaluation, implementation, and security of network infrastructure and support systems/applications.

Perform host based security of network infrastructure and support systems

Provide technical support and response to security requests from the local Cyber Security Service Provider (CSSP)

Provide technical support for responding to and implementing mitigation(s) across the networks and support systems, in support of Red/Blue Team assessments and other inspections

Provide technical guidance on best practices and assist network engineers in the development of User Guides, Standard Operating Procedures, and Policies.

Perform other duties as assigned in support of security functionsBachelor's Degree in Computer Science, Information Security, or a related field preferred.Experience Windows, Linux, and Shell scripting a plus.

Due to the nature of this program, US Citizenship is required

Minimum 2 years of Cyber Security and 5+ years of overall experience

Demonstrates a strong ability to communicate security concepts effectively, both orally and in writing, with senior staff, system owners, and technical and non-technical users

Solid understanding of current technology trends, security best practices, and cyber security threats

Ability to troubleshoot issues and work with engineers/vendors to resolve issues with security configurations

Self-starter with a willingness to learn about a variety of security concepts

Strong customer service orientation with the ability to build effective relationships

Able to work collaboratively within all levels of the organization, to include colleagues, users, contractor and vendors

Strong attention to detail coupled with excellent organization and follow up skills

Ability to function efficiently and effectively in a high pressure environment with changing priorities

Current TS/SCI Clearance and the ability to obtain Poly
We are GDIT. The people supporting some of the most complex government, defense, and intelligence projects across the country. We deliver. Bringing the expertise needed to understand and advance critical missions. We transform. Shifting the ways clients invest in, integrate, and innovate technology solutions. We ensure today is safe and tomorrow is smarter. We are there. On the ground, beside our clients, in the lab, and everywhere in between. Offering the technology transformations, strategy, and mission services needed to get the job done.
GDIT is an Equal Opportunity/Affirmative Action employer. All qualified applicants will receive consideration for employment without regard to race, color, religion, sex, sexual orientation, gender identity, national origin, disability, or veteran status, or any other protected class.