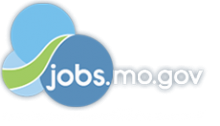 Job Information
Honeywell

Sr. Cost Analyst

in

St. Louis

,

Missouri
The future is what you make it.
When you join Honeywell, you become a member of our global team of thinkers, innovators, dreamers and doers who make the things that make the future.
That means changing the way we fly, fueling jets in an eco-friendly way, keeping buildings smart and safe and even making it possible to breathe on Mars.
Working at Honeywell isn't just about developing cool things. That's why all of our employees enjoy access to dynamic career opportunities across different fields and industries.
Are you ready to help us make the future?
The Senior Cost Analyst maintains the costing system, provides costing analysis on both existing and new
products, and provides other financial analysis as needed in support of purchased and manufactured products. This position reports to the Manufacturing Finance Director.
· Perform month-end close activities related to cost accounting
· Prepare various financial analysis related to manufacturing costs, inventory and expense for various products as needed for decision making support
· Set up new raw material and FG items; maintain production BOMs; perform periodic cost rolls/updates
· Analyze changes in product design, raw materials and manufacturing methods for services provided, to determine effects on costs.
· Analyze actual production costs and prepare periodic reports comparing standard costs to actual production costs.
· Prepare estimates of new and proposal product costs.
· Provide management with reports specifying and comparing factors affecting costing and profitability of products and services.
· Develop and maintain standard costs of raw materials and finished goods in ERP system.
· Maintain and improve processes and controls associated with manufacturing costs and inventory valuation.
· Ensure validity and accuracy of ERP through analysis, internal audit, and coordination with inventory control, production, and work order processing.
· Assist in developing and documenting policies and procedures including system requirements and internal controls.
· Perform item cost maintenance and item cost analysis, standard labor/overhead rate development and maintenance, standard material cost development and maintenance, and standard cost variance
analysis.
YOU MUST HAVE:
BS in accounting or finance
5+ years' experience in standard cost accounting
3+ year's operational experience
WE VALUE:
Excellent analytical skills; strong focus on accuracy
and attention to detail
Excellent communication skills
Strong grasp of GAAP and standard costing concepts
Extremely strong Excel skills, especially advanced
financial modeling and analytical techniques
Hands-on ERP experience
Ability to create and manipulate data in MS Access database
Able to streamline and automate complex processes
Honeywell is an equal opportunity employer. Qualified applicants will be considered without regard to age, race, creed, color, national origin, ancestry, marital status, affectional or sexual orientation, gender identity or expression, disability, nationality, sex, religion, or veteran status.