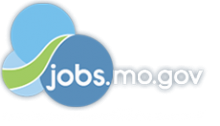 Job Information
Lumeris

Sr. Client Program Manager

in

St. Louis

,

Missouri
In order to apply for a position at Lumeris, you must create an account using your email address and a password of your choosing. This account will allow you to receive notifications each step of the way through the job application process. With these updates, you'll never have to wonder where you are in the process. Additionally, we can easily send pertinent documents to you for your review. Once you create the account, you may apply to any position you feel is a good fit without having to re-enter information. Thank you for your interest in Lumeris.
Position:
Sr. Client Program Manager
Position Summary:
The Sr. Client Program Manager position will be responsible for ensuring the overall success of client delivery programs and projects. The position is responsible for coordinating with cross functional stakeholders in the development and execution of client delivery program and/or project timelines, applying approved methodologies, service standards, risk management and problem resolution. They will function as the single point of contact for assigned client delivery programs and or projects. This position will require in-direct people management and strong leadership skills.
Job Description:
Role and Responsibilities:
Develop & maintain collaborative relationships with our clients and Lumeris associates to establish priorities and provide ongoing project updates.

Responsible for developing & maintaining excellent client relationships on all levels with both new and existing customers.

Manage processes, systems, tools and organizational resources to initiate, plan, execute, monitor and close projects and programs.

Coordinate strategic development, operational planning and implementation of the program and work with leadership to define and execute on client vision.

Maintain resource loading analysis to assure adequate project and program staffing.

Utilize key business skills to guide project leadership and team members in achieving the stated business objectives.

Effectively communicate & manage project expectations to client, vendor and Lumeris stakeholders in a clear, concise and consistent manner.

Obtain agreement as to services and service levels to be delivered to the client and all stakeholders including identifying & documenting acceptance criteria, anticipated benefits and success metrics.

Lead the project managers & project coordinators to ensure definition and maintenance of program objectives, detailed timelines and deliverables.

Coach, mentor, motivate & supervise client facing project teams to ensure achievement of the strategic and operational objectives of the program or project.

Utilize approved project and program management processes to drive continual performance efficiencies.

Create and maintain the reporting mechanisms that show the overall health of the program/project.

Accountable for all timelines and effective resource deployment

Overall responsibility for operational aspects of the team including planning, budgeting and day to day productivity management and communication.

Manage program risks, facilitate identification of risk mitigation strategies and drive issue resolution

Work with other leaders to institute process improvements

Travel 25-50% to client site and other locations a directed by the business need

Other duties as assigned.
Experience, Qualifications, and Education
Bachelor's degree

10+ years of related experience in a Project Management Office or similar position in the Healthcare Industry

5+ years of experience managing multiple large complex health plan stand up or population health services organization client implementation programs to deliver operational and/or technical solutions across multiple project teams and organizational units that meet agreed upon business objectives and performance metrics.

Demonstrated ability to effectively supervise, motivate and direct project management personnel.

Solid understanding of project management methodology including the ability to identify and resolve issues, manage risk, develop detailed timelines, perform resource allocations and run team meetings.

Deep knowledge of program & project management processes, project management tools, templates and techniques.

Ability to work on multiple programs and/or projects and manage multiple project managers and/or project coordinators at one time.

Strong cross-group collaboration skills and experience working across multiple teams both within a division and enterprise wide.

Strong interpersonal, analytical, problem solving, negotiating, influencing, facilitation, organizational, prioritization, decision making, and conflict resolution skills

Exceptional communications, leadership & organizational skills with the ability to bring people to a common understanding and reach consensus.

Ability to craft a compelling message and tailor it for a given audience. Ability to convert technical insights into simple, everyday language to deliver a story that is understandable.

PMP (Project Management Professional) Certification preferred.
Lumeris is an EEO/AA employer M/F/V/D.
Location:
Remote, USA, St. Louis, MO
Time Type:
Full time
Join Our Growing Team!
Lumeris is a value-based care managed services operator for health systems and providers seeking extraordinary clinical and financial outcomes. Lumeris aligns providers and payers across populations with technologies, processes, behaviors and information to achieve high-quality, cost-effective care with satisfied consumers — and engaged physicians.
Lumeris with Essence Healthcare, its inaugural client and learning laboratory with more than 60,000 Medicare members in Missouri and Illinois, has averaged a CMS rating of 4.5 Stars for the last ten years and produced the highest consumer and physician satisfaction scores in the industry along with significantly better clinical outcomes and lower costs. For more information, go to www.lumeris.com.
Why Join Lumeris?
At Lumeris, you will be part of team that is focused on solving the nation's healthcare problem, and you will be able to contribute to our purpose. Our environment is fast-paced, change-oriented and focused on growth and employee engagement. At Lumeris, we know that talent is best utilized when given the opportunity to succeed. That is why we have removed the boundaries that inhibit success and focus on fostering an environment that allows employees to utilize their talents.