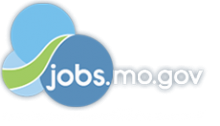 Job Information
Pfizer

Sr. Associate, Continuous Improvement Manufacturing

in

St. Louis

,

Missouri
The CI Specialist will function as a member of the SPM PCT Team to provide technical expertise & operational support. The role owns & facilitates the Continuous Improvement within the SPM PCT Team to improve performance and ensures that rigor is applied in the selection/execution of improvement projects. The role will partner with shop floor colleagues and supervision to ensure consistent and efficient operation.
Successful candidate will have primary responsibility and act as the CI Specialist for the PGS SPM PCT Team manufacturing value stream.
ROLE RESPONSIBILITIES
Accountable for effective implementation, execution, and sustaining of continuous improvement processes (identification, management, and execution of CI projects), and meeting the target goal of the improvement projects.

Identifies & implements line efficiency improvements and other projects that increase equipment capacity.

Develops and validates new manufacturing improvement systems and processes, taking into consideration problems inherent in the transfer of technology; validation, constrains, and design from research to production, from other sites, or within the site.

Collect data and conducts tests and measurements throughout stages of production to determine control over applicable variables. Applies performance data trending & analysis to identify potential improvement projects.

Performs and coaches colleagues in investigations methods. Leads and/or supports Method 1, Method 2 & Method 3 projects.

Investigates deviations that occur on the manufacturing floor. Performs and facilitates root-cause analysis and identifies appropriate, effective corrective actions.

Implements corrective actions in conjunction with the appropriate enabling groups (i.e. engineering, maintenance, quality, validation, environmental health and safety)

Leads technical improvement projects aimed at defect reduction, improved equipment reliability and better equipment utilization

On equipment purchases or improvements; interface closely with engineering to specify user requirements, review and approve drawings, define project scopes.

Will lead Operational Excellence initiatives (i.e. Kanban, M1 investigations, GB certification, etc.), develop OpEx skills of colleagues, such as Six Sigma and Lean, and drive a culture of continuous improvement with their team.

Will partner with other CI Specialists in support of the overall improvement of business processes in addition to providing support for the SPM PCT Team.

Flexibility and independence to work in a changing and unstructured environment
PREFFERED QUALIFICATIONS
Operating experience in aseptic processing areas, formulation, clean rooms, component and equipment preparation for aseptic fill preferred

Top tier technical writing and group presentation skills

Statistical advance course
BASIC QUALIFICATIONS
BA/BS in science or engineering plus a minimum of 5+-year experience or MBA/MS plus a minimum of 1-year experience in a science, manufacturing, or engineering related field.

Pharmaceutical or manufacturing experience and strong, demonstrated technical skills is in a cGMP environment is required.

Specific knowledge of and experience with Drug Product or Device processing and equipment is preferred.

Six-Sigma certification.
PHYSICAL/MENTAL REQUIREMENTS
Job will include standing, walking, and sitting. Occasional lifting may be required.
This position works around moving machines, is exposed to temperature changes and is required to wear personal protective equipment in certain areas.
NON-STANDARD WORK SCHEDULE, TRAVEL OR ENVIRONMENT REQUIREMENTS
Occasional travel may be required for specific projects or training.
Position requires regular on-site attendance - this position cannot be performed on a remote or telecommute basis on a temporary, short- or long-term basis.
Must have the ability to simultaneously multi-task across multiple capabilities and functions and handle multiple competing priorities and requirements, including performing site and functional responsibilities, responding to email and phone communications and attending meetings.
Note these activities may not be time bound to core hours or presence at the site.
Must be willing to work beyond the hours typically defined as a 'regular' work day, which may or may not include weekends and holidays. May travel.
Relocation support available
The job is open only to Protected Individuals (as defined by 8 U.S.C. § 1324b(a)(3), namely, Citizens or Nationals of the United States, Lawful Permanent Residents ("green card holders"), Refugees and Asylees.
Last date to apply for job: May 14, 2021
Eligible Employee Referral Program
Sunshine Act
Pfizer reports payments and other transfers of value to health care providers as required by federal and state transparency laws and implementing regulations. These laws and regulations require Pfizer to provide government agencies with information such as a health care provider's name, address and the type of payments or other value received, generally for public disclosure. Subject to further legal review and statutory or regulatory clarification, which Pfizer intends to pursue, reimbursement of recruiting expenses for licensed physicians may constitute a reportable transfer of value under the federal transparency law commonly known as the Sunshine Act. Therefore, if you are a licensed physician who incurs recruiting expenses as a result of interviewing with Pfizer that we pay or reimburse, your name, address and the amount of payments made currently will be reported to the government. If you have questions regarding this matter, please do not hesitate to contact your Talent Acquisition representative.
EEO & Employment Eligibility
Pfizer is committed to equal opportunity in the terms and conditions of employment for all employees and job applicants without regard to race, color, religion, sex, sexual orientation, age, gender identity or gender expression, national origin, disability or veteran status. Pfizer also complies with all applicable national, state and local laws governing nondiscrimination in employment as well as work authorization and employment eligibility verification requirements of the Immigration and Nationality Act and IRCA. Pfizer is an E-Verify employer.
Continuous Imprv and Proj Mgmt