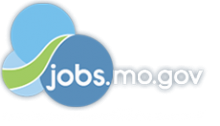 Job Information
TRIAEM, LLC

Senior Systems Engineer

in

St. Louis

,

Missouri
Systems Engineer (Expert)
The Foundation GEOINT Integrated Program Office provides Systems Engineering and Integration (SE&I), acquisition, and program management for the Foundation GEOINT (FG) mission.
TRIAEM is looking for someone that is familiar with a combination of, Aeronautical Navigation OR Maritime Safety OR Geography (Topographic Features, Human Geography, Geographic Place Names and Boundaries) OR Geomatics (Precise Imagery, Elevation, GeoSciences, Geodetic Surveys, Global Navigation Satellite System) OR National System of Geospatial-Intelligence (NSG) Operations Executive OR Data Integration and Automation
Required:
Master's degree or higher in Systems Engineering or in related technical or scientific fields
such as Engineering, Physics, Mathematics, Operations Research, Engineering Management,
Computer Science, Information Technology, Management Information Systems, or related
STEM degree program.
18+ years' experience in government or industry in relevant work areas including DoD/IC Acquisition Process, Requirements Process, PPBES Process or system engineering of large complex System of Systems or Service Oriented Architecture/Cloud environments, and 3D Modeling and Simulation

18+ Expert-level experience in systems engineering experience with 3D content generation, communication, user interactions and multiple physics engines and platforms applications such as Unity, Unreal, OpenFlight, and VBS

10 years of demonstrated experience with cloud-based technologies, structured and unstructured Big Data, Automation, Artificial Intelligence and Automation (AAA) technologies and the deployment of tools within cloud-based environments for optimization.

18+ Expert-level experience in experience with Open Geospatial Consortium Standard Common Database (CDB).
Desired
Doctorate degree in Systems Engineering or in a related hard science STEM field such as, engineering, physics, mathematics, operations research, Computer Engineering, Information Technology, Management Information Systems, Geographic Information Systems, or Geodetic Sciences or in project management or engineering management

9 years of demonstrated experience with DevOps processes and tools including JIRA, Confluence and Jenkins

10 years of demonstrated experience with MBSE processes, tools and languages.

18+ demonstrated experience with the NSG/ASG and NRO enterprises.

Certified as a Program/Project Management Professional, DAWIA certification (level 3) in IT, PM, SPRDE, or Test, or certified Scaled Agile Framework Agilist.
Location:
Clearance: