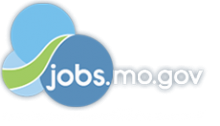 Job Information
GadellNet

Senior Systems Engineer

in

St. Louis

,

Missouri
As one of the fastest-growing IT companies in the Midwest, GadellNet Consulting Services inspires and enables hundreds of businesses to leverage technology to drive phenomenal business results. We are passionate about building a creative, entrepreneurial, and progressive work environment where all employees are empowered.
GadellNet is a family-friendly company that prides itself on its ability to recruit, train and promote qualified individuals. We celebrate differences in our employees and are committed to creating an inclusive environment for all. We hire the whole person and invite all employees to bring their authentic self to work. We are an Equal Opportunity Employer and are proud to employ a highly talented, diverse team.
We believe in supporting our communities and employees that have supported us throughout our growth. GadellNet is a Certified B Corporation, which means we are legally required to consider the impact of our decisions on our employees, customers, suppliers, community and environment. We believe in using our business as a force for good.
About the Position:
As a Senior Systems Engineer, you will ensure proper computer and infrastructure operation to eliminate downtime for the client environment and their end-users. You will actively resolve escalated end-user requests within established Service Level Agreements. Problem resolution may involve diagnostic and help request tracking tools and in-person, hands-on help at the desktop and server level. All systems engineers participate in an "on-call" rotation. You will be a resource for the project team to help with client project deployments. You will be an advanced resource for colleagues on the server team to help guide teammates on resolving issues more quickly and efficiently and being a final escalation point to advice on resolving issues.
Responsibilities:
Act as an escalation point for any client infrastructure need and resolve a wide range of technical issues.

Assess client infrastructures to identify emerging trends and provide solutions to prevent future problems.

Collaborate with GadellNet staff to ensure reliable operation of client infrastructures and fulfill their business objectives.

Assist in software releases and rollouts according to change management best practices.

Access software updates, drivers, knowledge bases, and FAQ resources to aid in resolution.

Install and upgrade software, hardware, implement backups, and configure systems.

Test fixes to ensure the problem has been adequately resolved.

Perform post-resolution follow-ups with Tier I Engineers as required.

Develop and update knowledge articles and standard operating procedures.

Assist project team with client projects.

Ensure that all assigned tickets are up to date and the client has been informed about their request's status each day.

Ensure that all time entries are accurate and have been accounted for and total the number of hours worked each day.

Participate in an on-call rotation.

Ability to complete requests within the assigned Service Level Agreement (SLA).

Ability to assist colleagues on the server team with advanced troubleshooting and provide guidance to resolve issues.

Requirements:

Degree in the field of computer science and/or 4 years equivalent work experience.

Advanced knowledge of all Microsoft Server Operating Systems

Advanced knowledge of computer/server hardware and software that include, but not limited to, Active Directory, DNS, DHCP, GPO, and RAID.

3-4 years of experience deploying and supporting network storage (SAN/NAS).

3-4 years of experience supporting backup and disaster recovery solutions

3-5 years of experience with desktop systems up to Windows 10

2-3 years of experience with server systems up to Server 2019

2-3 years of experience with macOS up to Big Sur

3-4 years of managing Office 365 products

2-3 years of experience in supporting Google G Suite and/or Microsoft Exchange on-premises/Cloud

2-3 years of experience in deploying and supporting Azure Servers and Azure AD.

3-4 years of experience with Hyper-V and VMware. Must be able to demonstrate an ability to support clustered environments.

Highly proficient in networking, which includes a wide variety of firewalls, wireless, and switches.

Highly proficient in working within GadellNet toolsets that include, but not limited to ConnectWise, N-Central, ITGlue, Auvik, and Liongard

Extensive business application support with experience

Expert level in verbal and written communication while driving technical issues to resolution.

Strong documentation skills and keen attention to detail

Ability to effectively prioritize and execute tasks in a high-pressure environment

Values:

At GadellNet, our core values guide our decision-making process, overall empowerment of our employees, and responsibility within our teams. This role is meant to create an experience that supports the values and goals of GadellNet and fosters a one-of-a-kind service experience for our clients. This experience creates brand awareness and equity and establishes a culture that attracts and retains the top talent available in our markets.

Make an Impact

100% Responsibility 0% Excuses

Grow or Die

#IND
Powered by JazzHR