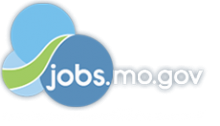 Job Information
The Boeing Company

Senior Systems Engineer (Systems Safety)

in

St. Louis

,

Missouri
Boeing Defense is looking for a
Senior Systems Engineer (Systems Safety)
(Level 5)
in
St. Louis, Missouri
to join its MQ-25A team to support the design for state of the art products. The selected candidate will provide the technical guidance and perform critical system safety work. The work will consist of planning, coordinating, and performing detailed System Safety tasks such as system and subsystem hazard analysis, fault tree analysis, sneak circuit analysis, and software safety analysis to mitigate potential safety hazards. The selected candidate will also assist with the evaluation of customer/operational needs to define system performance requirements, as well as integrating technical parameters to assure compatibility of physical, functional, and program interfaces. In addition to working with System Safety personnel, the individual will work extensively with design, development, and test personnel to impart safety requirements early in the design process.  
Position Responsibilities:
Applies an interdisciplinary, collaborative approach to lead activities to plan, design, develop and verify complex lifecycle balanced system of systems and system solutions
Leads others to evaluate customer/operational needs to define system performance requirements, integrate technical parameters and assure compatibility of all physical, functional and program interfaces
Leads analyses to optimize total system of systems and/or system architecture
Leads analyses for affordability, safety, reliability, maintainability, testability, human systems integration, survivability, vulnerability, susceptibility, system security, regulatory, certification, product assurance and other specialties quality factors into a preferred configuration to ensure mission success
Leads, develops, maintains and identifies improvements the planning, organization, implementation and monitoring of requirements management processes, tools, risk, issues, opportunity management and technology readiness assessment processes
This position requires the ability to obtain a US Security Clearance for which the US Government requires US Citizenship.
An interim and/or final U.S. Secret clearance Post Start is required.
Basic Qualifications (Required Skills/Experience):
Bachelor, Master or Doctorate of Science degree from an accredited course of study, in engineering, computer science, mathematics, physics or chemistry
3+
years of experience with unmanned systems
8+ years of
experience with system safety analysis
Preferred Qualifications (Desired Skills/Experience):
Prior experience in software safety analysis on unmanned aircraft is preferred.
Typical Education/Experience:
Education/experience typically acquired through advanced technical education from an accredited course of study in engineering, computer science, mathematics, physics or chemistry (e.g. Bachelor) and typically 14 or more years' related work experience or an equivalent combination of technical education and experience (e.g. PhD+9 years' related work experience, Master+12 years' related work experience). In the USA, ABET accreditation is the preferred, although not required, accreditation standard.
Relocation:
Relocation assistance is not a negotiable benefit for this position. Candidates must live in the immediate area or relocate at their own expense.
Drug Free Workplace:
Boeing is a Drug Free Workplace where post offer applicants and employees are subject to testing for marijuana, cocaine, opioids, amphetamines, PCP, and alcohol when criteria is met as outlined in our policies .
Shift Work Statement:
This position is for 1st shift
Boeing is an Equal Opportunity Employer. Employment decisions are made without regard to race, color, religion, national origin, gender, sexual orientation, gender identity, age, physical or mental disability, genetic factors, military/veteran status or other characteristics protected by law.