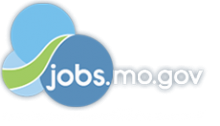 Job Information
Ameren

Senior Strategist - Digital

in

St. Louis

,

Missouri
If end date is listed, the posting will come down at 12:00 am on that date:
About The Position
The Digital organization is leading Ameren's Digital transformation strategy to deliver a differentiated customer and co-worker experience, leveraging emerging technologies to enable the grid of the future while driving operational excellence and customer affordability. This includes accelerating IT and technology solutions to enable Ameren's overall business strategy and create value, resulting in greater safety, security, reliability and productivity across the Enterprise.
In this unique role that intersects business and technology, the Senior Strategist will support developing, measuring and executing the customer and business-centric Digital strategy, aligned to specific Digital teams. The role will support the Manager, Digital Strategy, and Digital senior leadership aligned to the assigned Digital area to support both strategy development and strategic planning, including defining strategic initiatives and updating Digital long-term strategies and operational plans. In addition, the role will support measurement of the Digital strategy through the Digital scorecards and Key Performance Indicators (KPIs).
Key responsibilities include:
• Support the design & development of the Digital strategy for specific Digital teams that ties to business line strategic initiatives and objectives through understanding of key business priorities, changes in technology and best practices in the power and utility industry and at other leading companies
• Build and maintain strong relationships with Digital and business senior leadership, working directly with Digital leadership to build, execute, measure, adapt and learn the strategy and Digital investments needed to support the business line's key priorities
• Assist with quarterly and annual refreshes of the one year and long-term (five year) Digital strategic planning process. Support the 5 year-4 quarter-3 month plans for the role's assigned Digital areas, including identifying key milestones and deliverables
• Assist in designing, developing and communicating metrics in the Digital cascading scorecards (tied to the Digital strategy) that measures success in assigned Digital area's strategic high-level objectives
• Lead the development of presentations to communicate the Digital strategy and execution progress to various stakeholders by translating Digital efforts into meaningful business-outcomes
• Work closely with overall Digital Strategy, Capital Planning, and Digital Program, Portfolio & Project Management Office to plan and analyze strategic investment costs and value, supporting value tracking/realization
Qualifications
Bachelor's degree from an accredited University is required and five or more years of professional experience in general business, strategic planning, operations, business development, etc; or advanced degree with three or more years of professional experience.. Experience leading cross functional teams without direct line reporting relationships preferred. Experience with strategy, business plans and/or scorecards preferred. Preferred experience in IT strategy, utility strategy, and/or data and analytics strategy.
In addition to the above qualifications, the successful candidate will demonstrate:
• Learning and adapting quickly to new technologies in a challenging environment.
• Excellent interpersonal communications skills; able to effectively communicate and build relationships with stakeholders, process teams, leadership, and third parties.
• Ability to prioritize, schedule and complete tasks for multiple projects with overlapping schedules.
• Outstanding problem solving skills, as well as able to work through others to solve problems both inside and "outside" the box.
• Self-starter, comfortable working in a busy and dynamic environment with competing priorities.
• Proactive, persistent and dependable. Excellent time management skills. Strong work ethic.
All qualified applicants will receive consideration for employment without regard to race, color, religion, sex, national origin, ethnicity, age, disability, genetic information, military service or status, pregnancy, marital status, sexual orientation, gender identity or expression, or any other class, trait, or status protected by law.
St. Louis-based Ameren Corporation powers the quality of life for 2.4 million electric customers and more than 900,000 natural gas customers in a 64,000-square-mile area through its Ameren Missouri and Ameren Illinois rate-regulated utility subsidiaries. Ameren Illinois provides electric transmission and distribution service and natural gas distribution service. Ameren Missouri provides electric generation, transmission and distribution service, as well as natural gas distribution service. Ameren Transmission Company of Illinois develops, owns and operates rate-regulated regional electric transmission projects. For more information, visit Ameren.com, or follow us on Twitter at @AmerenCorp, Facebook.com/AmerenCorp, or LinkedIn/company/Ameren.