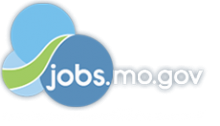 Insequence, Inc.

Senior Software Management System Engineer

in

St. Louis

,

Missouri
Overview: The System Engineer will work designing and implementing solutions to ensure that software assets are managed and tracked effectively. Experience working with SCCM, App-V, XenDesktop, XenApp, or Flexera is desired. Responsibilities include designing, implementing, and supporting the maintenance of Flexera based license management solutions that integrate with SCCM, App-V, XenDesktop, and XenApp.
The System Engineer is responsible for developing updates, changes, fixes, and new capabilities as well as troubleshooting issues that cannot be resolved within Operations. The Systems Engineer is also responsible for documenting the build-to specifications and configuration and installation guidance to support system build. The System Engineer is also responsible for engaging with vendors and service providers to stay knowledgeable in new technological advances, and for developing plans for including those advancements in new changes to the system. Duties include:
Perform analysis of alternatives.

Develop technology roadmap.

Technical gap identification, analysis, and solution recommendation.

Optimize financial performance for the customer.

Architect solutions to address customer pain points.

Requirements analysis.

Support Operations staff in executing capacity installation and remote site deployments.

Actively participate in peer review and quality control exercises to ensure releases have been reviewed for professional presentation, robust capability, and stable behavior.

Analyze test results, isolate problems, engineer solutions, and resolve intense issues.

Evaluate and diagnose application and software issues.

Troubleshoot problems and provide customer support for software operating system and application issues.

Ability to maintain current knowledge of relevant technologies as assigned.

Responsible for developing, testing, and documenting new releases, or changes to the system.

Develop professional, clear, concise documentation that defines the technical characteristics and build-to instructions for deploying new capability releases.

Write/update technical documentation such as user manuals, system documentation, and training materials.

Responsible for developing solutions according to sound engineering best practices which include strict baseline and change management, issue tracking, and test processes.
Required Qualifications:
Security Clearance Required.

Demonstrated expertise executing and evaluating analysis of alternatives.

Demonstrated expertise in system integration resulting in digital transformation.

Exceptional written, and verbal communication skills.

Exceptional technical presentation skill.

Bachelors? Degree and at least 2 years of relevant experience or equivalent relevant experience.

System experience with: Microsoft SQL Server, PowerShell, and Windows Server solutions.

Experience with virtual machine technology and hosting systems on datacenter infrastructure.

Experience working with Group Policy and Active Directory.

Experience in enterprise architecture.
Desired Qualifications:
Bachelors? Degree in Engineering, Computer Science, or Mathematics

Microsoft Certification

Master?s Degree

Master?s in Business Administration (MBA)

Knowledge of federal government funding processes and constraints

Experience with SCCM, App-V, XenDesktop, or XenApp.

Experience with License Management Solutions such as Flexera, Aspera, Eracent, or Snow Software.