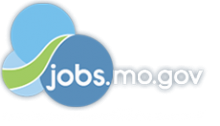 Job Information
LSEG

Senior Software Engineer

in

St. Louis

,

Missouri
Want to get into the fast paced world of financial market data? The real time market data developer role creates real-time applications processing the world's most critical financial data. Our high performance software must deliver from exchanges spread across the globe to our clients in just a few milliseconds while normalizing the data into a common format. Developers play a key role throughout an iterative and dynamic delivery cycle by working with business analysts, quality assurance engineers, project managers, and operations staff.
Team members will rapidly come up to speed on the latest proprietary Refinitiv technology and domain specific languages to deliver projects while also expanding their C++ knowledge. The projects are technically challenging in an environment that is very engaging. The strongest employees are typically known as problem solvers; individuals that take full ownership of problems and drive them through to completion. Learning is also an important aspect of every member of the team, and continued learning is strongly supported. Both Linux and Windows operating systems are in use with a heavy focus on Linux.
Responsibilities:
Work with business analysts to identify the best solution for meeting business requirements

Deliver high quality market logic normalization code and configuration

Ensure bug free software through automated regression testing, unit tests, and code reviews

Collaborate with QA and Operations to ensure successful integration into test and production environments
Qualifications
Experience with the full life-cycle software development experience

Experience with C++ preferable or C#/Java

Strong understanding of object oriented development

Superb communication skills (written and oral)

Ability to collaborate in a team focused environment

Excellent analytical skills and a real passion for solving problems.

Ability to thoroughly test and debug code using test driven development

Ability to suggest/research new technologies and quickly adapt to change

Ability to work with both Technical Architects and Product Owners in order to build to specification

Object oriented design
Desired Skills
Experience developing on Linux

Exposure to Agile methodologies

Experience with automated testing

Knowledge of scripting languages Python, Unix or Powershell shell scripts desirable

Knowledge of other languages such as JavaScript, Node.js

Experience with real-time programming

Adept at software design

Experience with debugging multi-threaded applications

Knowledge of/experience with design patterns

Real passion for continued learning and development

Understanding of financial markets, market data

Low Latency financial market data systems
People are at the heart of what we do and drive the success of our business. Our culture of connecting, creating opportunity and delivering excellence shape how we think, how we do things and how we help our people fulfil their potential.
At LSEG we embrace diversity and actively seek to attract individuals with unique backgrounds and perspectives. We break down barriers and encourage collaboration, enabling innovation and rapid development of solutions that make a difference. Our workplace generates an enriching and rewarding experience for our people and customers alike. Our vision is to build an inclusive culture in which everyone feels driven to reach their potential.
We know that real personal growth cannot be achieved by simply climbing a career ladder – which is why we encourage and enable a wealth of avenues and interesting opportunities for everyone to broaden and deepen their skills and expertise.
LSEG are committed to supporting emotional, physical, financial and societal wellbeing. Our tailored benefits are a key part of this commitment and we offer colleagues a range of support from healthcare and retirement planning to paid volunteering days and consumer discounts.
We also make reasonable accommodations for applicants and employees with disabilities. If an accommodation is needed to participate in the job application or interview process, to perform essential job functions, and/or to receive other benefits and privileges of employment, please make your recruiter aware, we want to ensure you perform at your best.
As a global organisation spanning 70 countries and one rooted in a culture of growth, opportunity, diversity and innovation, LSEG is a place where everyone can grow, develop and fulfil your potential with purposeful careers.
Please take a moment to read this privacy notice (https://www.lseg.com/sites/default/files/content/documents/Global%20Applicant%20Privacy%20Policy%20Feb%202021.pdf) carefully, as it describes what personal information the London Stock Exchange Group (LSEG) ("We") may hold about you, what it's used for, and how it's obtained, your rights and how to contact us as a data subject (https://privacyportalde-cdn.onetrust.com/dsarwebform/5f7a2da0-bed0-45e8-ac2c-c1f297e2efdc/4ae30ef5-8107-4353-a0b5-1bf34dd647f6.html.) .
If you are submitting as a Recruitment Agency Partner, it is essential and your responsibility to ensure that candidates applying to LSEG are aware of this privacy notice.