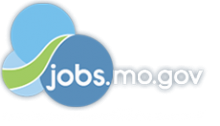 Job Information
Federal Reserve Bank

Senior Site Reliability Engineer, Cloud DevOps

in

St. Louis

,

Missouri
The St Louis Fed is one of 12 Reserve Banks serving all or parts of Missouri, Illinois, Indiana, Kentucky, Tennessee, Mississippi and Arkansas. The St. Louis Fed's responsibilities include promoting stable prices, economic growth and a sound financial system, providing payment services to financial institutions, supporting the U.S. Treasury's financial operations, and advancing economic education, community development and fair access to credit.
Overview
Our Information Technology division is looking for an enthusiasticDevOps Systems Engineer – Site Reliability Engineer, experienced in cloud-based infrastructure, Infrastructure as Code, and full stack development to work within the Cloud Services team. As our Systems Engineer will report to you will report to the Application Integration & Support Manager and design new and enhance existing infrastructure solutions and leverage experience to help set technology direction. As our Systems Engineer, you will have strong logic and problem-solving skills, a "big-picture" thinker with the insight to guide creation and maintenance of reusable enterprise technology solutions.
Responsibilities
Design complex full-stack cloud and on-premises technology solutions in collaboration with application development teams, aligned with vision established by technology and product leaders.
Take ownership of existing technology solutions, design and recommend improvements that increase efficiency, resiliency, and reduce manual effort
Develop the peer review process for Infrastructure as Code (IaC), maintained in a code repository. IaC tools include Ansible, Terraform, PowerShell, bash and Python.
Lead the implementation of additional processes that maintain an automation first approach to infrastructure and middleware management.
Work with teams to understand their current infrastructure state and how to assist them in achieving the next step forward.
Help create roadmaps to sunset, replace and decommission legacy implementations as new capabilities are introduced.
Be an expert for infrastructure operations, cloud and on-prem; act as an escalation point for System Admins.
Qualifications
Bachelor's degree in Computer Science, Information Systems or related field of study, or commensurate experience
5 years of experience in information systems with a combination of the following: o Technical certification o Experience building and scaling highly available cloud architectures, all while maintaining high-quality codebases o Experience using system monitoring and automated self-healing o Knowledge of Ansible, Terraform, Python, shell scripting, and other automation tools o Full stack application development experience, including CI/CD pipeline development, automated builds, testing, and Infrastructure as Code o Experience building infrastructure solutions in Amazon Web Services (AWS), including tools such as Kubernetes, Docker, Lambda, and serverless deployments o Experience with Agile methodologies and DevSecOps methods of planning work
Travel 5%
US Citizen
Benefits
Our organization offersbenefitsthat are the best fit for you at every stage of your career:
Pension plan, 401K, Comprehensive Insurance Plans, Tuition Reimbursement Program, Onsite Wellness & Fitness Center, Backup Dependent Care (Child & Adult),and more
Ranked as the #2 Top Workplace in the St. Louis Region in 2020, the Federal Reserve Bank of St Louis is committed to building an inclusive workplace, where employees' diversity—in age, gender, race and ethnicity, sexual orientation, gender identity or expression, disability, and cultural traditions, religion, life experiences, education and socioeconomic backgrounds—are recognized as a strength. Embracing our diversity encourages employees to bring their valued perspectives to the table when generating ideas and solving problems, and promotes an environment where innovation and excellence grow. Learn moreaboutthe Bank and its culture; check out ourCareers Site.
The Federal Reserve Bank of St Louis is an Equal Opportunity Employer.
Organization: *Federal Reserve Bank of St. Louis
Title: Senior Site Reliability Engineer, Cloud DevOps
Location: MO-St. Louis
Requisition ID: 267521