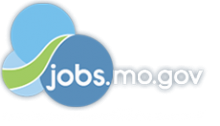 Job Information
ACS

Senior Release Train Engineer (West)

in

St. Louis

,

Missouri
Location: St. Louis, MO
Clearance Required: Must be a U.S. Citizen and possess a current and active TS/SCI clearance granted by the Department of Defense or an Intelligence Community agency. Must be able to pass a Counterintelligence (CI) Polygraph.
Background:
Assured Consulting Solutions provides strategic and innovative solutions for customer needs across the business, technology, and organizational spectrum. As a member of our team, you will have the chance to work with customers that are both Government and industry leaders and technology innovators.
We are seeking a highly motivated Senior Release Train Engineer to join our team. Senior Release Train Engineers assist in leading engineering teams in taking a multi-discipline approach to requirements engineering, solutions engineering, scheduling, reliability, resiliency, services development, integration, test and evaluation, maintainability and analysis across the National System of Geospatial-intelligence (NSG), Allied System of Geospatial-intelligence (ASG), and Federal Agencies to ensure timely and accurate GEOINT.
The Release Train Engineer (RTE) is a servant leader and coach for the GEOINT Services team of Agile teams or Agile Release Train (ART). The RTE's major responsibilities are to facilitate the ART events and processes and assist the teams in delivering value. RTEs communicate with stakeholders, facilitate processes and execution, escalate impediments, manage risk, ensure value delivery, and drive relentless improvement. They help educate the teams ensuring that the agreed Agile processes are being followed. They also help remove impediments and foster an environment for high-performing team dynamics, continuous flow, and relentless improvement. They focus on providing the support needed by the teams to be self-organizing and self-managing. They spend time helping other team members communicate, coordinate, and cooperate; generally, this person assists the team in meeting their delivery goals.
Responsibilities include, but are not limited to:
Oversees and coordinates the work of all Release Train Engineer contractors.

Manage and optimize the flow of value through the ART using various tools

Establish and communicate the annual calendars for GEOINT Services Increments and Events

Facilitate Scrum of Scrum meetings, team demos, Increment Planning events, and other periodic synchronization meetings

Create and manage the overall Division vision, roadmap, and backlog

Summarize Team Increment objectives into high level Increment objectives and publish them for visibility and transparency

Assist tracking the execution of Epics, Features and capabilities

Assist with economic decision-making by facilitating feature and capability estimation by teams and the roll-up to Epics, where necessary

Coach leaders, teams, and Scrum Masters in Agile practices and mindsets

Help manage risks and dependencies

Escalate and track impediments

Provide input on resourcing to address critical bottlenecks

Encourage collaboration between teams and System Architects/Engineering

Work with management, Product Owners, and other stakeholders to help ensure strategy and execution alignment

Improve the flow of value through value streams by improving and assessing the DevOps and Release on Demand competency
Required Qualifications:
Bachelor's Degree in Computer Science, Information Systems, Engineering or other related scientific or technical discipline.

Five plus years experience with Agile tasks described above

Three plus years working Agile projects within the Amazon Web Service (AWS) environment.

Ten years' experience in information Technology or related project development from inception to deployment.
.Desired Qualifications:
Master's degree in Computer Science or related technical discipline.

Understanding of DevSecOps

Experience with JIRA
.
Education Qualifications:
Bachelor's degree or higher in Systems Engineering or in related technical or scientific fields such as engineering, physics, mathematics, operations research, engineering management, Computer Science, Information Technology, Management Information Systems, or related STEM degree.
Years of Experience:
12+ years w/ Bachelor's Degree
Position Type: Full-Time
Shift: Day