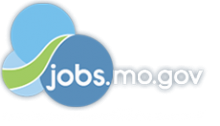 Job Information
LSEG

Senior Project Manager

in

St. Louis

,

Missouri
Defines, documents and executes projects of extreme high risk, complexity and visibility, actively participating in all phases of the project. Identifies, assesses and manages risks to the success of the project. Drafts feasibility studies, risk assessments and statements of work. May develop or assist in developing business cases for large projects with significant impact to company goals. Responsible for producing all typical project documentation - detailed project plans, work plans, schedules, project estimates, conversion schedules, resource plans and status reports. Determines project methodology. Defines project scope and objectives. Agrees scope and constraints to enable costs, timescales and resource requirements for the successful completion of each project to be estimated. Has responsibility to ensure project deliverables are demonstrably fit for purpose. Gains commitments to ensure corrective actions are taken if costs, timescales or resources deviate from agreed tolerances. Manages the change control procedure gaining agreement for revisions to the project from project stakeholders and ensure full impact of significant changes are understood by project stakeholders. Ensures all parties are aware of project scope and milestones. Highlights divergence from that scope, and adjusts it where necessary to reflect changing circumstances, acts a communication liaison.
People are at the heart of what we do and drive the success of our business. Our culture of connecting, creating opportunity and delivering excellence shape how we think, how we do things and how we help our people fulfil their potential.
At LSEG we embrace diversity and actively seek to attract individuals with unique backgrounds and perspectives. We break down barriers and encourage collaboration, enabling innovation and rapid development of solutions that make a difference. Our workplace generates an enriching and rewarding experience for our people and customers alike. Our vision is to build an inclusive culture in which everyone feels driven to reach their potential.
We know that real personal growth cannot be achieved by simply climbing a career ladder – which is why we encourage and enable a wealth of avenues and interesting opportunities for everyone to broaden and deepen their skills and expertise.
LSEG are committed to supporting emotional, physical, financial and societal wellbeing. Our tailored benefits are a key part of this commitment and we offer colleagues a range of support from healthcare and retirement planning to paid volunteering days and consumer discounts.
We also make reasonable accommodations for applicants and employees with disabilities. If an accommodation is needed to participate in the job application or interview process, to perform essential job functions, and/or to receive other benefits and privileges of employment, please make your recruiter aware, we want to ensure you perform at your best.
As a global organisation spanning 70 countries and one rooted in a culture of growth, opportunity, diversity and innovation, LSEG is a place where everyone can grow, develop and fulfil your potential with purposeful careers.
Please take a moment to read this privacy notice (https://www.lseg.com/sites/default/files/content/documents/Global%20Applicant%20Privacy%20Policy%20Feb%202021.pdf) carefully, as it describes what personal information the London Stock Exchange Group (LSEG) ("We") may hold about you, what it's used for, and how it's obtained, your rights and how to contact us as a data subject (https://privacyportalde-cdn.onetrust.com/dsarwebform/5f7a2da0-bed0-45e8-ac2c-c1f297e2efdc/4ae30ef5-8107-4353-a0b5-1bf34dd647f6.html.) .
If you are submitting as a Recruitment Agency Partner, it is essential and your responsibility to ensure that candidates applying to LSEG are aware of this privacy notice.