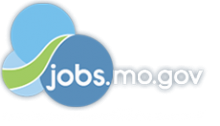 Job Information
The Boeing Company

Senior Project Engineer - Agile Requirements Team Lead

in

St. Louis

,

Missouri
Boeing is bringing the future of unmanned aircraft carrier aviation to the U.S. Navy with its MQ-25. An unmanned aircraft system designed for the U.S. Navy mission, it will provide the needed robust refueling capability thereby extending the combat range of deployed Boeing F/A-18 Super Hornet, Boeing EA-18G Growler, and Lockheed Martin F-35C fighters.
The MQ-25 program is currently looking for a
Project Engineer
to join their team in
St Louis, MO.
This position will focus on leadership of cross-functional, multi-disciplinary agile requirements teams (ARTs) with project execution and status responsibilities. The successful candidate will be expected to leverage existing expertise in engineering processes and tools and become competent in the engineering processes and aircraft systems relevant to the ARTs including: model-based engineering,
failure mode analysis, off-nominal performance, f unctional decomposition of system requirements, system and sub-system interface definition,
and Contingency Management .
Position Responsibilities:
Facilitates recurring meetings, technical exchanges, and reviews involving multiple internal and external organizations across multiple engineering disciplines
Planning, coordination, and execution of detailed engineering activities across the agile requirements teams
Interacts with the MQ-25 program and its stakeholders to ensure customer requirements are understood and daily activities are being met
Supports assessment and collaborative resolution of complex cross-functional technical issues amongst diverse stakeholders
Maintains current data and providing status on technical and schedule performance issues
Drives results through the through the use of rigorous processes, tools, schedules and metrics
Develop and maintain relationships and partnerships with customers, stakeholders, peers, and partners
This position requires the ability to obtain a U.S Security Clearance for which the US Government requires US Citizenship. 
An
interim
and/or
final
U.S. secret clearance Post Start
is
required.
Basic Qualifications (Required Skills/Experience):
Bachelor's, Master's or Doctorate of Science degree from an accredited course of study, in engineering, computer science, mathematics, physics or chemistry
Preferred Qualifications (Desired Skills/Experience):
8 or more years of experience participating in a project or team of various engineering disciplines
Experience leading projects or teams
Experience with agile development methodologies (Scrum, Lean, Kanban, etc.)
5 or more years of experience working as an engineer on a multi-disciplined team with frequent interaction with suppliers and customers
2 years of experience in ground system systems engineering, including requirements analysis, design, and operation
Experience with Scaled Agile Framework (SAFe)
Experience with agile workflow tools such as VersionOne or Jira
Experience in development engineering at various levels
Strong written and verbal communication skills
Typical Education/Experience: 
Education/experience typically acquired through advanced technical education from an accredited course of study in engineering, computer science, mathematics, physics or chemistry (e.g. Bachelor) and typically 9 or more years' related work experience or an equivalent combination of technical education and experience (e.g. PhD+4 years' related work experience, Master+7 years' related work experience). In the USA, ABET accreditation is the preferred, although not required, accreditation standard.
Relocation
: 
This position offers relocation based on candidate eligibility. (Basic relocation is available for internal candidates based on candidate eligibility).
Referral to this job is eligible for bonus.
Drug Free Workplace:
Boeing is a Drug Free Workplace where post offer applicants and employees are subject to testing for marijuana, cocaine, opioids, amphetamines, PCP, and alcohol when criteria is met as outlined in our policies.
Boeing is an Equal Opportunity Employer. Employment decisions are made without regard to race, color, religion, national origin, gender, sexual orientation, gender identity, age, physical or mental disability, genetic factors, military/veteran status or other characteristics protected by law.