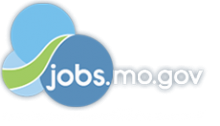 Job Information
Pfizer

Senior Planner

in

St. Louis

,

Missouri
ROLE SUMMARY This colleague is accountable for generating material plans and production plans that meet customer and St. Louis site requirements at agreed upon inventory levels and operational budgets.
Responsibilities include procurement, scheduling, BOM Maintenance and coordination of material flow to meet production requirements, with emphasis on lean methodology. Successful colleagues in this role proactively identify potential risks to this flow and effectively communicate with internal and external stake holders to problem solve. As a senior supply planner, this colleague will play a key role within the Logistics PCT.
ROLE RESPONSIBILITIES
Plans and Procures materials to support the flow of a broad portfolio of complex/long-lead materials to meet production requirements, with emphasis on lean methodology.

As required, assures Bills of Materials are aligned between multiple systems.

Proactively identifies potential risks to this flow and will effectively communicate with internal and external stake holders to problem solve.

Leads implementation of lean and six sigma projects and initiatives, develops and implements long-term supply chain and systems strategies to support broad business objectives.

Authors SOPs as required.

Owns standard work for maintaining key supply chain master data.

Develops appropriate metrics and action plans to ensure customer/business needs are met.

Works closely with others in the PCT on root cause analysis to identify appropriate and effective corrective actions with our suppliers.

Works closely with all site functions to develop procedures and work practices.

Interacts on a daily basis with our suppliers coordinating flow of materials

Complies with all regulatory and GMP requirements.
BASIC QUALIFICATIONS
5+ years related experience with a BA/BS in Supply Chain, Business or Related Fields;

3+ years related experience with Master's in Supply Chain, Business or Related Fields;

Associate + 15 years relevant experience

HS/GED + 20 years of relevant experience
PREFERRED QUALIFICATIONS
Pharmaceutical experience highly desired Green Belt and APICS certification recommended;

Experience in other supply chain disciplines desired

Experience in process centric teams participation across multiple disciplines
PHYSICAL/MENTAL REQUIREMENTS
Provide solutions to a wide range of difficult/complex problems. May refer to precedents and policies. Able to gather, analyze and interpret information and identify cause and effect relationships. Solutions are imaginative, practical, thorough, and in line with organizational objectives. Able to adapt and respond positively to situations and people in order to meet changing work unit priorities.
Oral and written communication skills to communicate plans, statuses and metrics to leadership and shop floor.
Complete understanding and wide application of industry, functional and Pfizer-specific supply planning principles, theories, concepts and practices. General knowledge of other related disciplines.
NON-STANDARD WORK SCHEDULE, TRAVEL OR ENVIRONMENT REQUIREMENTS
Must have the ability to multi-task across multiple competing priorities and requirements. Note that these activities may not be time bound to core hours at the site.

Must have the ability to manage time effectively to meet strict performance deadlines.

Must be able to work beyond the hours typically defined as a "regular" workday, which may or may not include weekends and holidays.
The job is open only to Protected Individuals (as defined by 8 U.S.C. § 1324b(a)(3), namely, Citizens or Nationals of the United States, Lawful Permanent Residents ("green card holders"), Refugees and Asylees.
Last date to apply for job: May 7, 2021
Eligible Employee Referral Program
Sunshine Act
Pfizer reports payments and other transfers of value to health care providers as required by federal and state transparency laws and implementing regulations. These laws and regulations require Pfizer to provide government agencies with information such as a health care provider's name, address and the type of payments or other value received, generally for public disclosure. Subject to further legal review and statutory or regulatory clarification, which Pfizer intends to pursue, reimbursement of recruiting expenses for licensed physicians may constitute a reportable transfer of value under the federal transparency law commonly known as the Sunshine Act. Therefore, if you are a licensed physician who incurs recruiting expenses as a result of interviewing with Pfizer that we pay or reimburse, your name, address and the amount of payments made currently will be reported to the government. If you have questions regarding this matter, please do not hesitate to contact your Talent Acquisition representative.
EEO & Employment Eligibility
Pfizer is committed to equal opportunity in the terms and conditions of employment for all employees and job applicants without regard to race, color, religion, sex, sexual orientation, age, gender identity or gender expression, national origin, disability or veteran status. Pfizer also complies with all applicable national, state and local laws governing nondiscrimination in employment as well as work authorization and employment eligibility verification requirements of the Immigration and Nationality Act and IRCA. Pfizer is an E-Verify employer.
Logistics & Supply Chain Mgmt
#LI-PFE