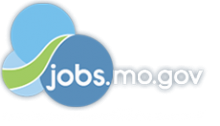 Job Information
Bausch Health

Senior Marketing Manager, IOLs and Viscoelastics - Bausch + Lomb

in

St. Louis

,

Missouri
Senior Marketing Manager, IOLs and Viscoelastics - Bausch + Lomb (4117)
Career Opportunities: Senior Marketing Manager, IOLs and Viscoelastics - Bausch + Lomb (4117)
Requisition ID 4117 - Posted 04/23/2021 - US Marketing - Surgical - US - St. Louis (Tree Court)
Bausch Health Companies Inc. (NYSE/TSX: BHC) is a global company that develops, manufactures and markets a range of pharmaceutical, medical device and over-the-counter products, primarily in the therapeutic areas of eye health, gastroenterology and dermatology. We are delivering on our commitments as we build an innovative company dedicated to advancing global health. Each day, Bausch Health products are used by over 150 million people around the world.
Our approximately 21,000 employees are united around our mission of improving people's lives with our health care products, and we manufacture and market health care products directly or indirectly in approximately 100 countries.
Bausch + Lomb is one of the best-known and most respected healthcare brands in the world, offering the widest and finest range of eye health products including contact lenses and lens care products, pharmaceuticals, intraocular lenses and other eye surgery products. The company is solely dedicated to protecting and enhancing the gift of sight for millions of people around the world – from the moment of birth through every phase of life. Our mission is simple yet powerful: Helping you see better to live better.
The US Senior Marketing Manager will be responsible for managing and leading the Bausch + Lomb US IOL business, managing a category of intraocular lenses and viscosurgical devices and related products.
Responsibilities
Develop and execute the annual operating plan for the Bausch + Lomb IOL and Viscoelastic segments and execute the plan.

Identify, plan, and execute marketing and cross-functional business process improvements.

Own/achieve all financial targets for the year including revenue and expenses.

Ownership over the day-to-day tactical elements of the IOL & OVD portfolio

Analyze market and sales data to deliver insights on trends, opportunities, and challenges.

Gain a strong understanding of all aspects of the portfolio including, but not limited to, technical specifications, design elements, manufacturing process, and proper product use.

Develop a strong knowledge of competitive landscape, positioning, and differentiating characteristics the B+L suite of IOLs and OVDs.

Provide ad hoc sales support on technical aspects of the portfolio.

Provide clear and thorough communication to the sales organization as required.

Deliver analysis-based input to the S&OP process for the current portfolio and account for dynamic inputs including future product launches.

Work closely with operations and planning to drive the logistical aspects of product supply and product launches by ensuring finished goods are sufficient, and systems are properly set up.

Collaborate with procurement on orders and delivery of vendor supplied products.

Coordinate with internal business partners, especially manufacturing and customer service, to ensure commercial strategy & needs are understood and aligned

Lead the operational aspects of the business, such as consignment approvals & non-exception pricing strategy.

Build and execute plans as required for supply disruptions to minimize customer and sales impact while balancing overall business interests.
Qualifications
Education: BA/BS required. MBA preferred.

8+ years of marketing management experience and cross-functional leadership experience.

Ability to coordinate and motivate diverse constituencies towards a single goal.

Proven track record of problem-solving-ability.

Strong foundational knowledge with ERP and reporting systems, supply chain, forecasting, and demand planning.

Strong analytic and organizational management skills.

Excellent written and verbal communication.
Comprehensive Benefits
We recognize your physical, financial, and emotional wellbeing is a significant part of what allows you to be successful at work and at home. Our generous benefits package includes:
Flexible Spending Account (FSA)

Life Insurance

401(k) Savings Plan

Employee Stock Purchase Plan

Employee Assistance Plan (EAP)

Parental Leave Program

Free Bausch + Lomb Contact Lenses

Group Legal Services

Education Assistance Program

Adoption Benefits
Learn more at
This position may be available in the following location(s): US - St. Louis (Tree Court)
All qualified applicants will receive consideration for employment without regard to race, color, religion, sex, sexual orientation, gender identity, national origin, disability, or veteran status.
Job Applicants should be aware of job offer scams perpetrated through the use of the Internet and social media platforms.
.
Bausch Health is an EEO/AA employer M/F/D/V.