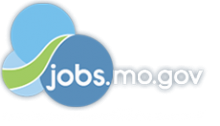 Job Information
Federal Reserve Bank

Senior Manager, Treasury IPP

in

St. Louis

,

Missouri
The St. Louis Fed is one of 12 Reserve Banks serving all or parts of Missouri, Illinois, Indiana, Kentucky, Tennessee, Mississippi and Arkansas with branches in Little Rock, Louisville and Memphis. The St. Louis Fed's most critical functions include: promoting stable prices and economic growth, fostering a sound financial system, providing payment services to financial institutions, supporting the U.S. Treasury's financial operations, and advancing economic education, community development and fair access to credit. * * Overview
As the nation's central bank, we are the fiscal agent for and provide services to the U.S Department of the Treasury (Treasury). More specifically, FRB St. Louis is responsible for the U.S. Treasury'sInvoicing Processing Platform (IPP)program. The IPP is a secure, web-based centralized service that efficiently manages government invoicing from purchase order (PO) through payment notification. It is offered by Treasury's Bureau of the Fiscal Service, at no charge, to federal agencies and their vendors.
The FRB St. Louis Treasury Division is seeking an experienced leader who will oversee and direct the Invoice Processing Platform production support and testing functions. TheSenior Managerwill manage a diverse team of 10-15 tasked with testing software solutions, ensuring quality assurance for the IPP product, providing production and operational support, and supporting federal agency implementation activities. This position will have direct responsibility for staff providing production support and testing. The position will also integrate with matrixed teams to ensure effective application development and call center support are provided by the Division's centralized IT and support center groups. * * Responsibilities * Develop and maintain strong and effective working relationships with Treasury officials and Treasury staff. Develop and maintain strong and effective working relationships with additional key stakeholders in FRB St. Louis and across the Federal Reserve System. * Provide leadership and collaborate with all Federal Reserve districts involved in the specific service or project being led on behalf of Treasury. Collaborate with others as needed to address issues and provide support to meet business line objectives and tactics. * Work collaboratively with Treasury counterparts, develop long-term goals and short-term objectives that support the Treasury's direction and strategies. Develop annually and update a five-year business and financial plan. * Implement and maintain support for the Treasury's electronic invoicing application. * Assure staff maintain the expertise necessary to provide high-quality, ongoing support and input to Treasury officials as they set direction for the business. Develop policies and operational practices that enable delivery of business results. * Establish financial plans that meet the on-going business needs and manage the business within the Treasury established budget cap. * Use appropriate template, report project and budget status to Treasury and other stakeholders in a timely manner. * Meet targeted metrics and monitor key performance indicators for implementation of electronic invoicing in government. * Provide direction, develop and mentor a high-performing team of approximately 10-15 staff. Accountability includes managing and conducting performance evaluations for 2-4 direct reports who manage the remaining staff.
Qualifications * Bachelor of Computer Information Systems, Business Administration or technology-related field, or equivalent work experience in information systems development or architecture or commensurate experience. * 10 years of relevant work experience inclusive of 5 years of direct Management / supervisory experience. * Demonstrated experience and knowledge with the Federal Acquisition Regulation (FAR) guidelines and US Government contracting are highly desired. * Experience working with government electronic invoicing systems strongly preferred. * Strong relationship management skills. * Demonstrated experience working collaboratively across functions to build relationships and influence key constituents, including senior executives. * Strong people leadership and talent management skills including attracting and hiring talent, engagement with staff, and a focus on individual and team development. * A demonstrated commitment to diversity and inclusion. * A demonstrated track record of innovation and driving business and communications strategy and results in a fast-paced environment. * Strong strategic thinking, critical thinking, and problem-solving skills required. * Superior level of ownership, follow-through and integrity with a desire to improve upon current service levels and focus on preciseness of final work product. * Proven ability to interact well with various technical teams, business owners and management at all levels of the organization to successfully deliver on changing business need. * Strong project management and operations management abilities, including the ability to manage multiple highly visible initiatives concurrently. * Demonstrated experience in building and maintaining self-driven, high-performing teams. * Highly proficient written and verbal communication skills, including the ability to communicate in an articulate, concise manner to a wide range of audiences from staff to executives. * Strong presentation skills; ability to present and discuss strategies and technical information in a manner that establishes rapport, persuades others, and establishes understanding for technical and non-technical audiences * Actively listens, understands and values others' views * Ability to maintain confidentiality and appropriately handle sensitive information * Travel (10%) * Position requires US Citizen Benefits
Our organization offersbenefitsthat are the best fit for you at every stage of your career: * Pension plan, 401K, Comprehensive Insurance Plans, Tuition Reimbursement Program, Onsite Wellness & Fitness Center, Backup Dependent Care (Child & Adult),and more Ranked as a Top Workplace, the Federal Reserve Bank of St Louis is committed to building an inclusive workplace, where employees' diversity—in age, gender, race and ethnicity, sexual orientation, gender identity or expression, disability, and cultural traditions, religion, life experiences, education and socioeconomic backgrounds—are recognized as a strength. Embracing our diversity encourages employees to bring their valued perspectives to the table when generating ideas and solving problems, and promotes an environment where innovation and excellence grow. Learn moreaboutthe Bank and its culture; check out ourCareers Site.
The Federal Reserve Bank of St Louis is an Equal Opportunity Employer.
Organization: *Federal Reserve Bank of St. Louis
Title: Senior Manager, Treasury IPP
Location: MO-St. Louis
Requisition ID: 265350