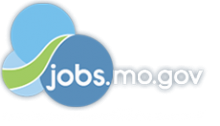 Job Information
ACS

Senior Integration Engineer

in

St. Louis

,

Missouri
Location: St. Louis, MO.
Clearance Required: Must be a U.S. Citizen and possess a current and active TS/SCI clearance granted by the Department of Defense or an Intelligence Community agency. Must be able to pass a Counterintelligence (CI) Polygraph.
Background:
Assured Consulting Solutions provides strategic and innovative solutions for customer needs across the business, technology, and organizational spectrum. As a member of our team, you will have the chance to work with customers that are both Government and industry leaders and technology innovators.
We are looking for an experienced and highly motivated Senior Integration Engineer to join our team. This Senior-level Integration Engineer act as the Safe Agile Framework Lead for the FG3D suite of applications and tools.
Responsibilities include, but are not limited to:
Work closely with development teams to ensure that all the individual work streams produce a coherent overall set of deliverables.

Collaborate with managers and product owners to develop software solutions that address customer needs by converting strategies and roadmaps into stories for execution.

Oversee pre-project activities dedicated to requirements gathering and documentation for prioritized user stories.

Document project deliverables and notes to capture the key project/story decisions

Manage sprint activities and releases, proactively identifying and resolving impediments to ensure sprints stay on track and project teams remain efficient and effective.

Listen, observe and provide feedback to the team to promote productivity and effectiveness.

Identify, track and document requirements for changes and provides communication of those changes.

Update epics and stories and tie them to requirements to ensure program is tracking within sprints.

Report status and provide metrics for GRID/FG3D implementation.

Adapt and promote Agile practices and all related ceremonies, including daily stand-ups, backlog grooming, sprint planning, release planning, demonstrations and retrospectives.

Coach team to deliver value incrementally, explore solutions through experimentation and provide well-tested deliverables.

Remove impediments keeping the team from delivering as quickly as possible while guiding the team on why and how development is proceeding.

Help team to transparently and continuously disseminate information about their progress through results.

Lead/facilitate requirements sessions.

Perform the full lifecycle of engineering support including but not limited to requirements engineering, solutions engineering, scheduling, reliability analysis, resiliency analysis, development, integration, test and evaluation, maintainability analysis, and decommissioning.

Provide engineering support for requirements across the NSG and ASG.

Lead the planning, documenting, analysis, and traceability of user requirements and architectures.

Conduct Analysis of Alternatives (AoA), Trade Studies, and Engineering Assessments.

Assist the Government in strategic technical planning, project management, performance engineering, risk management, and interface design.

Support RFP development and generate engineering documentation for RFPs.

Provide proposal evaluation support as requested by the government.

Provide architectural support.

Identify industry and NGA standards and create IPF unique standards for open architecture, service centric architecture, service oriented architecture, and cloud architecture for inclusion in IPF RFPs, existing contracts, and government development efforts.

Brief assigned activities as required.

Work cross project with other IPF projects to facilitate transition from concept to development to sustainment to decommissioning.

Work across NGA, NSG, and ASG partners to include but not limited to NGA/IPF, NGA/SF, NGA/R, NGA/TD, NGA/TA, DoD, FAA, and foreign partners, to provide engineering support to advance the Foundation GEOINT mission.

Support IPF leadership priorities and guidance
Required Qualifications:
Eleven years of demonstrated experience as a scrum master with agile methodologies, managing all phases of Agile projects including running scrum, keeping stakeholders informed of project statuses, planning, demo and retrospective meetings to capture the key project/story decisions and why.

Eleven years of demonstrated experience providing visibility into software development activities by maintaining the backlog, burn down charts, velocity analysis, etc.

Senior-level demonstrated experience collecting, identifying, and defining technical requirements.
Desired Qualifications:
Master's degree or higher in Systems Engineering or in a related hard science STEM field such as, engineering, physics, mathematics, operations research, Computer Engineering, Information Technology, Management Information Systems, Geographic Information Systems, or Geodetic Sciences or in project management or engineering management.

Seven years of demonstrated experience using MBSE processes, tools and languages.

Senior-level demonstrated experience with NGA Corporate Applications tools/systems/software development.

Senior-level demonstrated experience in platform engines such as Unity, Unreal, OpenFlight, and VBS.

Two of the following: Four years of demonstrated experience with OGC Geopackage; three years of demonstrated experience with OGC CDB; two years of demonstrated experience with OGC Indoor GML; and one year of demonstrated experience with OGC 3D Tiles
Education Qualifications:
Requires a Bachelor's degree or higher in Systems Engineering or in a related hard science STEM field such as engineering, physics, mathematics, operations research, engineering management, software engineering, Computer Science, Information Technology, or Management Information Systems.
Years of Experience:
12-18 years w/ Bachelor's Degree

Each year of degree work past Bachelor's degree can be used for ½ year of work experience
Position Type: Full-Time
Shift: Day
Assured Consulting Solutions is an Equal Opportunity Employer. All qualified applicants will receive consideration for employment without regard to race, color, religion, sex, sexual orientation, gender identity, national origin, or protected veteran status and will not be discriminated against on the basis of disability. If you are an individual with a disability and would like to request a reasonable accommodation as part of the employment selection process, please contact ACS Human Resources at (703) 662-5062