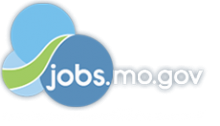 Job Information
St. Louis Community College

Senior HR Business Partner

in

St. Louis

,

Missouri
Full-Time/Part-Time: Full Time
Duties/Job Description:
POSITION SUMMARY :
The Senior Human Resources Business Partner is a vital member of the Human Resources Team and provides insight in driving the goals of the department. The Sr. HBP will serve as a consultant and coach to hiring managers and others regarding HR issues. This position will work across HR disciplines with hiring managers, staff, and leadership to align with the best practices and objectives of the college focusing on performance management, employee engagement, recruitment, retention, compensation management, organizational development, and inclusion.
This role is responsible for working with leadership and hiring managers to integrate our DEI strategic pillars into people and talent processes. It will be responsible for the design, development, and integration of targeted strategies and special projects. Participate in college-wide initiatives as necessary to ensure desired outcomes.
• Serve as HR liaison across campuses • Collaborate with the college's management and human resources team to support initiatives by understanding the organization's issues and needs. Participate in planning processes and promote best practices • Focus on special projects, for example, diversity, equity, & inclusion, health & wellness, benefits as identified in support of HR, Leadership, and other department leads • Lead committees and task teams focusing on strategic goals • Make recommendations on, initiate, and finalize HR actions around change management, compensation and employment (postings, offers, new hire onboarding), and support (recruitment administration, onboarding, professional development, and training) • Demonstrated experience working in and fostering a diverse workplace environment, or commitment to do so • Actively assist in attracting, developing, and retaining diverse talent in the organization. • Facilitate training sessions to support the needs of assigned service areas • Assist with the performance review process • Make recommendations as necessary for compliance with federal and state regulations • Assist in the implementation of strategies for facilitating organizational and behavioral change. Participate in organizational design and related development issues • Identify, communicate, and consult with staff on training and career development opportunities. Conduct relevant training, and participate in training design, as needed • Assist in creating formal retention, engagement, and recognition plans • Ability to establish and maintain business relationships across the college and the community to further the college's strategic goals • Provide input, recommendations, and feedback for the development of new approaches, policies, and procedures • Stay current with HR best practices in performance management, employee engagement, recruitment, retention, compensation management, organizational development, and inclusion • Acts a mentor to others in the department
Required Qualifications:
Bachelor's degree in Human Resources Management
3+ years of Human Resources, Performance Management, DEI , or relevant experience.
Excellent oral and written communication skills.
Preferred Qualifications:
Master's degree in Human Resources Management
Open Until Filled: No
Quick Link: 10320
Special Instructions to Applicants:
Applicants this position is located at:
STLCC – Harrison Education Center 3140 Cass Ave. St. Louis, MO 63106
Salary: Commensurate with experience
Employee Group: Professional