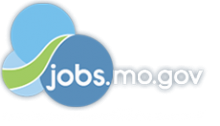 Job Information
Federal Reserve Bank

Senior Consultant

in

St. Louis

,

Missouri
The St Louis Fed is one of 12 Reserve Banks serving all or parts of Missouri, Illinois, Indiana, Kentucky, Tennessee, Mississippi and Arkansas. The St. Louis Fed's responsibilities include: promoting stable prices and economic growth, promoting a sound financial system, providing payment services to financial institutions, supporting the U.S. Treasury's financial operations, and advancing economic education, community development and fair access to credit. * * Overview
The Federal Reserve's Center for Learning Innovation (Center) provides consulting and learning-focused development for the Federal Reserve System. The Center is looking for aSenior Consultant, who will use their expertise in strategy, change, innovation, and data analytics to map out value drivers and solutions for our client. You will help us develop a formal consulting practice to serve the System, reporting to a Manager and working with executive leaders across the Federal Reserve System. * * Responsibilities * Develop creative ideas and solutions in collaboration with a diverse team of researchers, (instructional) designers, (learning) technologists and business experts. * Partner with senior leaders in identifying solutions - conduct interviews, lead brainstorming sessions and focus groups, uncover information, and help business leaders develop new approaches to their challenges. * Apply change management principles to achieve results. * Help clients understand, envision, and articulate transformational strategies aligned with their organization's mission. * Conduct research alongside instructional designers, strategists and technologists to turn data into insights that drive business decisions.
Qualifications * Master's Degree in business, behavioral psychology, data science or related field of study or commensurate experience. * 5 years relevant experience serving in a consultative role with a combination of expertise in the following areas: Business/management consulting, innovation, change management, data analytics, process improvement/management, learning, and strategy. * Understanding of organizational challenges and building agreement among constituencies with diverse interests. * Present strategies in a manner that establishes relationship, persuades others, and promotes clarity for a broad range of audiences. * Travel (5%) * US Citizenship or lawful permanent resident intending to become a citizen who meets certain other requirements. Benefits
Our organization offersbenefitsthat are the best fit for you at every stage of your career: * Pension plan, 401K, Comprehensive Insurance Plans, Tuition Reimbursement Program, Onsite Wellness & Fitness Center, Backup Dependent Care (Child & Adult),and more Ranked as a Top Workplace, the Federal Reserve Bank of St Louis is committed to building an inclusive workplace, where employees' diversity—in age, gender, race and ethnicity, sexual orientation, gender identity or expression, disability, and cultural traditions, religion, life experiences, education and socioeconomic backgrounds—are recognized as a strength. Embracing our diversity encourages employees to bring their valued perspectives to the table when generating ideas and solving problems and promotes an environment where innovation and excellence grow. Learn moreaboutthe Bank and its culture; check out ourCareers Site.
The Federal Reserve Bank of St Louis is an Equal Opportunity Employer.
This position requires access to confidential supervisory information and/or FOMC information, which is limited to "Protected Individuals" as defined in the U.S. federal immigration law. Protected Individuals include, but are not limited to, U.S. citizens, U.S. nationals, and U.S. permanent residents who either are not yet eligible to apply for naturalization or who have applied for naturalization within the requisite timeframe. Candidates who are not U.S. citizens or U.S. permanent residents may be eligible for the information access required for this position and sponsorship for a work visa, and subsequently for permanent residence, if they sign a declaration of intent to become a U.S. citizen and meet other eligibility requirements.
In addition, all candidates must undergo a background check and comply with all applicable information handling rules, and all non-U.S. citizens must sign a declaration of intent to become a U.S. citizen and pursue a path to citizenship.
Organization: *Federal Reserve Bank of St. Louis
Title: Senior Consultant
Location: MO-St. Louis
Requisition ID: 266465