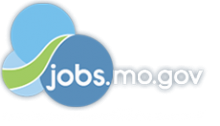 Job Information
IBM

Security Architect and Technical Leader

in

St Louis

,

Missouri
Introduction
At IBM, work is more than a job - it's a calling: To build. To design. To consult. To think along with clients and sell. To make markets. To invent. To collaborate. Not just to do something better, but to attempt things you've never thought possible. Are you ready to lead in this new era of technology and solve some of the world's most challenging problems? If so, lets talk.
Your Role and Responsibilities
The IBM U.S. Public Sector and Federal CTO is looking to hire a Client Technical Leader (CTL) to cover the Healthcare/Life Sciences and Public Sector and Federal Government/Education Industries.
The Security Client Technical Leader is a technical leadership role focused on IBM's largest clients. Security Client Technical Leaders create and maintain proven, trusted client relationships at all levels within the client's organization to assist customers in the understanding, design, and deployment of innovative solution designs, address complex architectural requirements, and selects appropriate techniques to implement successful multi-brand business solutions, thereby increasing customer business value and expanding IBM's business.
As a strategic thinker and business influencer, the Client Technical Leader builds and evolves roadmaps and technical plans and architectures to enable the strategic goals of their clients. In addition, the Security Client Technical Leader leads the collaborative process with both the client leadership and IBM's sales leadership to achieve mutual strategic and tactical goals.
The CTL shall reside in the Washington D.C. Metropolitan Area. The CTL will perform security related tasks commensurate with a senior level employee. The CTL should have experience with the following: Federal security standards (e.g. FISMA, FedRAMP,800-53, FIPS 140-2, etc.), Security architectures, IBM security products, general knowledge of cognitive/AI systems and how security solutions can effectively use cognitive/AI to enhance the security posture of a client. The CTL should have requisite level certifications and should be able to produce appropriate architectures and documentation to define those architectures. The CTL should be able to present both internally to executives and externally to partners and customers. The CTL should have experience working with partners to bring security solutions to market.
The Security CTL has responsibility for, and should be able to: Articulate, architect, design, build, test, implement, and demonstrate IBM security solutions and security solutions incorporating cognitive technologies. The CTL should also be able to influence, from a security perspective, solutions focused on key initiatives such as BlockChain, IoT, API Economy, SOA, Security, Storage, Cloud, and Artificial Intelligence/Cognitive Solutions.
The CTL leverages IBM's brands, divisions, and partner eco-system expertise to identify solution components, design compelling solution architectures, and articulate these artifacts with the client(s). The CTL will become a trusted advisor, an industry and technology thought leader, and a participant in strategic discussions with the client(s) in order to advise them on direction, approach and solutions in which IBM could partner.
The CTL should be a US Citizen and have the ability to have a US Government issued security clearance.
Specific Current Tasks
A list of the current tasks performed by the current CTL is provided below. This represents the majority of effort of the current CTL position. Additional tasks may be assigned as they arise and the current tasks also change over time.
The CTL has responsibility for architecting, designing, building, testing, implementing, and demonstrating IBM Cognitive and security solutions.

The CTL shall have (or will gain upon employment) a thorough understanding of IBM security products required to implement these security solutions.

The CTL shall stay up-to-date with the latest security standards, systems and authentication protocols, as well as best practices with IBM security products.
STIG Development:
The Security Technical Implementation Guides (STIG) is the configuration standard for Department of Defense Information Assurance (DOD IA) and IA-enabled devices/systems. The STIGs contain technical guidance to "lock down" information systems/software that might otherwise be vulnerable to a malicious computer attack.
The Security CTL is responsible for leading multiple product STIG projects and the coordination between IBM Subject Matter Experts (SMEs) and DISA SME activities. The CTL should able to present & educate IBM development teams who need to be involved in STIGs on the DISA STIG process and the security requirements.
Security CTL shall understand all of security requirements that are addressed in the STIG including:
Crypto requirements

IAA requirements

Audit requirements

Network security requirements

Data protection requirements
Miscellaneous:
Additional Security CTL responsibilities:
Supporting RFx responses for security requirements analysis and working with the Public and Federal market teams.

Providing Controls Mappings between NIST SP800 and PCI and other standard controls

Consulting and guidance on Federal Security compliance (FISMA, FIPS 140-2, STIG, Common Criteria, FedRAMP…)

Extensive experience in information security and/or IT risk management with a focus on security, performance and reliability

Solid understanding of security protocols, cryptography, authentication, authorization and security

Good working knowledge of current IT risks and experience implementing security solutions

Experience implementing multi-factor authentication, single sign-on, identity management or related technologies

Ability to interact with a broad cross-section of personnel to explain and enforce security measures

Excellent written and verbal communication skills at https://www.roberthalf.com.au/career-advice/career-development/communication-skills as well as public sector and federal business acumen and customer interaction experience
Key Attributes:
Proven ability to articulate and deliver compelling, industry focused, technical solutions and value in the Healthcare / Life Sciences or Federal, State and Local Government / Education Industry.

Successful track record and experience leading technical projects from design through implementation.

In-depth, technical business development, sales and/or consultant experience.

Strong collaboration and negotiation skills.

Successful track record in effectively working and leveraging resources cross-functionally in an organization to implement an initiative.

Excellent communication (oral and written) and interpersonal skills at all levels of an organization.

Driven and self-motivated with an entrepreneurial spirit and a commitment to excellence in everything they do.
Ideal candidates should reside in Washington Metropolitan Area
This position may require some travel (up to 50%). The candidate needs to have flexibility to be able to work at the client site or in local IBM offices.
Required Technical and Professional Expertise
Advanced knowledge in Enterprise Technical Sales

At least 5 years' experience in Developing solution requirements and architectural decisions

At least 5 years' experience in designing, architecting, and implementing solutions in the Healthcare/Life Sciences or Federal, State & Local Government / Education industry

Advanced knowledge in Leading architectural direction and cross-brand selling

Advanced knowledge in Building and maintaining business relationships with IBM peers and customers

Bachelors or EQUIVALENT is required
Preferred Technical and Professional Expertise
Bachelor's Degree in Information Technology

At least 5 years' experience in Enterprise Technical Sales

At least 10 years' experience in Developing solution requirements and architectural decisions

At least 10 years' experience in Leading architectural direction and cross-brand selling

At least 10 years' experience in Building and maintaining business relationships with IBM peers and customers
About Business Unit
IBM has a global presence, operating in more than 175 countries with a broad-based geographic distribution of revenue. The company's Global Markets organization is a strategic sales business unit that manages IBM's global footprint, working closely with dedicated country-based operating units to serve clients locally. These country teams have client relationship managers who lead integrated teams of consultants, solution specialists and delivery professionals to enable clients' growth and innovation. By complementing local expertise with global experience and digital capabilities, IBM builds deep and broad-based client relationships. This local management focus fosters speed in supporting clients, addressing new markets and making investments in emerging opportunities. Additionally, the Global Markets organization serves clients with expertise in their industry as well as through the products and services that IBM and partners supply. IBM is also expanding its reach to new and existing clients through digital marketplaces.
Your Life @ IBM
What matters to you when you're looking for your next career challenge?
Maybe you want to get involved in work that really changes the world? What about somewhere with incredible and diverse career and development opportunities – where you can truly discover your passion? Are you looking for a culture of openness, collaboration and trust – where everyone has a voice? What about all of these? If so, then IBM could be your next career challenge. Join us, not to do something better, but to attempt things you never thought possible.
Impact. Inclusion. Infinite Experiences. Do your best work ever.
About IBM
IBM's greatest invention is the IBMer. We believe that progress is made through progressive thinking, progressive leadership, progressive policy and progressive action. IBMers believe that the application of intelligence, reason and science can improve business, society and the human condition. Restlessly reinventing since 1911, we are the largest technology and consulting employer in the world, with more than 380,000 IBMers serving clients in 170 countries.
Location Statement
For additional information about location requirements, please discuss with the recruiter following submission of your application.
Being You @ IBM
IBM is committed to creating a diverse environment and is proud to be an equal opportunity employer. All qualified applicants will receive consideration for employment without regard to race, color, religion, gender, gender identity or expression, sexual orientation, national origin, genetics, disability, age, or veteran status. IBM is also committed to compliance with all fair employment practices regarding citizenship and immigration status.