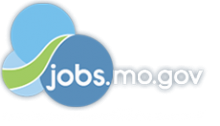 Job Information
Gannett Fleming, Inc.

Scrum Master

in

St. Louis

,

Missouri
GeoDecisions is looking for a full time Scrum Master for a position in St Louis MO.
Responsibilities:
Responsible for supporting the Product Owner and Product Team in execution of the product vision, and ensuring day-to-day execution of Agile operations.
Guides the team and organization on how to use Agile practices and values, as well as how to self-organize into Agile Frameworks. Facilitates discussion, decision making, and conflict resolution. Clear communication skills are expected. Assists with internal and external communication. Supports and educates the Product Owner. Drives team sprint/release commitments; assists team by removing impediments. Ensures Agile practices the team agrees to are followed. Controls feature sizing, velocity and capacity estimations. Works with Product Owner to create and define story acceptance criteria. Provides support and commitment to continuous improvement of product, process, and the team.
Minimum Qualifications:
Minimum of a BS degree in a relevant field, such as IT, computer science, or project management.

At least 3 years' experience as Agile or team lead using, implementing and directing agile philosophy techniques, particularly XP Agile. Proven experience with widely practiced agile techniques, including release planning, user stories, backlog management, sizing and estimation, and continuous integration.

Experience developing user stories using customer inputs.
Technical Skills:
Experience with CI/CD techniques, test-driven development, and automated testing practices.

Demonstrated experience with configuration and use of DevOps

Demonstrated experience with Git and Git workflows to manage team software development.
Desired Skills:
At least one of the following certifications: Project Management Institute (PMI) Agile Certified Practitioner (PMI-ACP), Certified Scrum Master (CSM), Certified Scrum Professional (CSP), and/or Certified Scaled Agile Framework (SAFe) Agilist

Experience assessing the Agile maturity of the team and advising the team on how to reach higher levels of maturity at a sustainable pace.
Other:
This is an on-site position.

A Background check will be required

Note:
The availability of this position is contingent upon successful contract award for GeoDecisions
Life at Gannett Fleming
For more than 100 years, we've been a leader in global infrastructure solutions with a focus on planning, design, technology, and construction management services for a diverse array of markets and disciplines. Across more than 60 offices, 2,500+ highly qualified professionals are united in an unyielding commitment to deliver excellence to every client and every project, every day.
Gannett Fleming is an Equal Opportunity/Affirmative Action Employer. All qualified candidates will receive consideration for employment without regard to race, color, religion, sex, sexual orientation, gender identity, national origin, disability, veterans status or other characteristics protected by law.
Gannett Fleming will not sponsor an employment visa (e.g., H-1B visa), including any visa renewal during employment, for any candidate for this position. No relocation assistance will be provided for this position. Local residents will be given preference.
Location: St. Louis MO
Working Hours: 8 AM – 5 PM Core Businss hours
Employment Status: Full-time
Internal Requisition ID: 2021-8323
External Company Name: Gannett Fleming, Inc.
External Company URL: www.gannettfleming.com