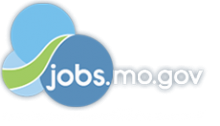 Job Information
Fujitsu

Salesforce Solution Architect - Glovia

in

St. Louis

,

Missouri
Title: Salesforce Solution Architect - Glovia
Location: MO-St. Louis
Job Number: FC0069156
Job Description & Requirements:
The SaaS Solution Architect is expected to lead GLOVIA Practice efforts in both presale and implementation by understanding the customer's business, processes and system needs, and representing the experience and capabilities of the organization from a technical perspective. The SA will be required to have extensive experience in Salesforce functionality, technology, implementation, and development methodology. The Technical Architect will also be responsible for designing and documenting solutions, providing support throughout testing and deployment phases, and transitioning to client technology teams.
Architect for large complex systems to ensure solution has longevity and meets client requirements
Ownership of all technical aspects of a force.com implementation, including custom code, systems integrations, 3rd party applications, and AppExchange products
Develop framework of enterprise architecture.
Can customize methodologies for delivery; builds comprehensive and pragmatic documentation plans.
Coaches client and team on delivery methodologies, techniques and industry standards.
Provides quality control.
Ensures commitments are met and organizes people & resources to achieve high value productivity
Responsible for directing and managing developer resources to accomplish project goals in Visualforce, Apex, AJAX and other technologies to build customized solutions that support business requirements and drive key business decisions.
Leading technical end-to-end solution for business processes using Salesforce.com Sales Cloud, Service cloud & force.com platform and writing technical design documents.
Works with other technical team members representing back office application to design seamless integration between all the involved applications.
Recommend build vs. buy when It comes to third party integrations for the SFDC stack
Demonstrate a deep knowledge of all product offerings and recommend new features and modifications based on experiences with past clients
Experienced in integration architecture. Specifically, integrating external, on premise systems with Salesforce.com via middleware products
Experience with salesforce integration patterns, strong knowledge in web service API's & governor limits
Understands complex ETL and data migration practices and has performed multiple complex data migrations to SFDC
Manages large teams of onshore and offshore resources.
Recommends solutions to behavioral problems.
Understands how to motivate and manage professionals.
Qualifications:
Skill and Experience Requirements:
The candidate should have Inventory and Order Management Concepts.
3 years of experience as a Senior SFDC Architect in a mid to large sized organization with demonstrated leadership driving an organizational transformation in a matrix-ed organization
At least one of the following SFDC certifications: Certified Salesforce.com Sales Cloud or Service Cloud Consultant
In-depth understanding of Salesforce programming including APEX, Force.com, and VisualForce
Experienced and conversant in key business functional areas such as ERP, CRM and SCM
Demonstrated thought leader in SaaS solutions and technologies
Experienced with integrations between Salesforce and multiple other platforms and technologies
Industry knowledge in one or more industry verticals, emphasis on Finance/Insurance, Retail, Manufacturing, Agriculture
Strong client-facing communication skills
Ability to learn quickly and function as a positive and creative member of a team
Bachelor's degree in Computer Science, Engineering, Business or closely related field or equivalent experience; graduate degree preferred but not required
Willingness to travel 50-60%
Ability to excel in an unstructured environment of rapid growth and constant evolution
Strong presentation and communication skills
Experience managing the development and deployment of new offerings and enhancements to existing applications.
Job: Consulting