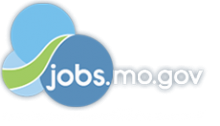 Job Information
Preferred Family Healthcare

Sales & Marketing Specialist

in

St. Louis

,

Missouri
*Note: The salary range for this position is between $35,000 - $45,000 per year.
We're a Good Family to Know:
Preferred Family Healthcare (PFH) is a community-based healthcare organization that offers a full array of integrated services, serving more than 100,000 individuals each year in nearly 100 locations throughout Missouri, Oklahoma, Kansas and Illinois.
Our greatest reward has been the opportunity to serve families and communities in need for the past 40 years. At PFH, our future is brighter than ever! With changes in leadership, focused priorities and strong core values, PFH remains a "Good Family to Know!"
Your role at PFH:
As a Sales & Marketing Specialist, you are responsible for designing, implementing and measuring the success of marketing programs that will continue to position designed programs as the leader in substance abuse treatment/behavioral health and maintain capacity levels.
You will:
Develop and implement outreach and marketing strategies with proper funding sources to maintain maximum client capacity as related to residential facilities and increase client presence is outpatient services.

Measure the ROI of marketing strategies/campaigns/events and deepen the understanding of the impact of those strategies on all programs.

Develop short- and long-term plans, budgets and benchmarks for all program marketing initiatives, programs activities, monitor progress, and evaluate performance.

Meet benchmarks as outlined by biannual performance plan.

Conduct research on prospective referral sources, discuss and collaborate with Executives/Directors to understand opportunities and needs of program sites.

Gain and apply a thorough understand of program services and operational capabilities.

Initiate, build and maintain strong relationships both internally and externally. Be capable of working with a cross-functional team.

Attend conferences, open houses, community affairs, and other networking events that have opportunities to provide education and market programs.
We think you'd be great for this role if you have:
Graduate from an accredited college or university with a Bachelor's Degree in Business Administration, Business Management, Marketing and/or Healthcare Services , or closely related field; AND

At least 5 years of experience in direct sales/marketing related function.
You'll love being a part of our family because our eligible associates enjoy some of the following PFH Perks:
Comprehensive medical, dental, vision, life insurance and disability plan options

Competitive 401(k) Retirement Savings Plan – up to 5% match!

Company paid basic life insurance

Paid Time Off Program for vacation, holiday and sick time

Emergency Medical Leave Program

Flexible Spending Accounts – healthcare and dependent child-care

Health & Wellness Program

Employee Assistance Program (EAP)

Employee Discount Program

Mileage Reimbursement

License/Certification Reimbursement
Our human resources team wants to let you know what's required:
Exerting up to 10 pounds of force occasionally (exists up the 1/3 of the time) and/or a negligible amount of force frequently (exists 1/3 to 2/3 of the time) to lift, carry, push, pull, or otherwise move objects, including the human body.
Employment is conditional upon the receipt of appropriate background checks. Upon offer of employment, you must grant permission for Preferred Family Healthcare to verify accuracy, legitimacy, and results in regards to the following conditions of employment:
Background check that includes criminal history and abuse/ neglect.

Motor vehicle driving record check.

Education and license/certification verification (if applicable).

Employment and/or personal reference checks.