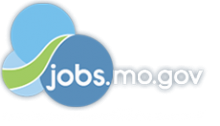 Job Information
Lumeris

Risk Coding and Auditing Program Lead

in

St. Louis

,

Missouri
In order to apply for a position at Lumeris, you must create an account using your email address and a password of your choosing. This account will allow you to receive notifications each step of the way through the job application process. With these updates, you'll never have to wonder where you are in the process. Additionally, we can easily send pertinent documents to you for your review. Once you create the account, you may apply to any position you feel is a good fit without having to re-enter information. Thank you for your interest in Lumeris.
Position:
Risk Coding and Auditing Program Lead
Position Summary:
The candidate will be instrumental in forging relationships to support the philosophy of complete and accurate coding and documentation to assure Medicare compliance and optimal data generation. Candidates will conduct coding audits, coding vendor audits, outreach activities such as review of provider queries, (may provide) one on one provider education, and documentation guidance related to chart findings aligned with Clinical Documentation Integrity. The position will support the staff in assisting with the delivery of coding-focused education to providers and health plans as may be required. This role requires a self-starter, with the ability to lead & influence operations within and across teams.
Job Description:
Roles and Responsibilities
Analyze provider documentation and code submission to determine where stronger education may be required for both providers and staff

Assists with & may lead portions of coding vendor management

Assists with & may lead both internal & external Compliance related audits

Assists with creation of reporting packages, feedback summaries, & other functions that may require outcome reporting to ensure appropriate communication & feedback are met

Participates in assuring provider coding and documentation compliance with Federal and State regulatory bodies

May lead, and/or participant in committee & workgroups around coding & chart topics

Collaborates with coding staff & vendors to develop relevant coding guidance to the provider population consistent with established coding authorities and in compliance with relevant federal guidance

Conducts verbal, electronic or written queries as necessary to providers to ensure documentation of complete and accurate records to assure documentation and coding assignments accurately reflecting all relevant conditions of the patient population as defined in the OGCR

Collaborate with RAS Manager(s) and National Educator to facilitate the ongoing relevance of department specific orientation content, educational materials and documentation tip sheets and training programs/resources

May Review or facilitate team review of clinical documentation and coding of patient encounters from either a prospective or retrospective perspective to determine opportunities to improve provider documentation

Maintains knowledge of coding rules and program regulations to ensure the documentation in the patient record accurately reflects all elements impacting the patient risk score thereby contributing to a compliant patient record
Experience, Qualifications and Education:
Required:
Bachelor's degree (or higher/equivalent) and 3 years of experience as a concurrent or retrospective coding/auditing specialist

Knowledge of CPT, ICD-9, ICD-10, HEDIS, Medicare services and reimbursement methodologies, RBRVS

Must have a strong understanding of medical claims coding / clinical documentation (specifically HCC coding)

Extensive knowledge of Medicare and CMS Risk Adjustment payment rules, regulations and guidelines as it relates to managed care organizations required

Ability to lead projects, initiatives, or teams as needed to achieve accurate & complete documentation for the health plan & health system clients

Relevant Coding/Auditing Experience

The capability & desire to help lead coding related projects

Meet routine deadlines and work schedules as well as timely and accurate completion of special projects and any other duties as assigned

A passion for results & a strong sense of ownership of the results

CRC (Certified Risk Coder) credential or attain within one year of employment
Preferred:
Credentials to include two or a combination of the following: RHIA, RHIT, CCS and/or CPC, CRC, CCDS/CCDS-O, CDIP

Minimum three years of risk adjustment coding experience

Experience with EPIC and/or Cerner EMR

Health Plan and/or Health System Experience

Ability to present effectively to internal clients & providers; strong ability to influence

The capability to be a strong contributor to coding policy & internal procedure creation
Lumeris is an EEO/AA employer M/F/V/D.
Location:
Remote, USA, St. Louis, MO
Time Type:
Full time
Join Our Growing Team!
Lumeris is a value-based care managed services operator for health systems and providers seeking extraordinary clinical and financial outcomes. Lumeris aligns providers and payers across populations with technologies, processes, behaviors and information to achieve high-quality, cost-effective care with satisfied consumers — and engaged physicians.
Lumeris with Essence Healthcare, its inaugural client and learning laboratory with more than 60,000 Medicare members in Missouri and Illinois, has averaged a CMS rating of 4.5 Stars for the last ten years and produced the highest consumer and physician satisfaction scores in the industry along with significantly better clinical outcomes and lower costs. For more information, go to www.lumeris.com.
Why Join Lumeris?
At Lumeris, you will be part of team that is focused on solving the nation's healthcare problem, and you will be able to contribute to our purpose. Our environment is fast-paced, change-oriented and focused on growth and employee engagement. At Lumeris, we know that talent is best utilized when given the opportunity to succeed. That is why we have removed the boundaries that inhibit success and focus on fostering an environment that allows employees to utilize their talents.