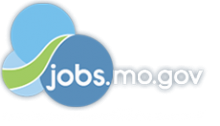 Job Information
Levi, Ray & Shoup, Inc.

QA Automation Test Engineer (SIT Testing)

in

St. Louis

,

Missouri
Who We Are (http://www.lrs.com/)
History

Company Overview (http://www.lrs.com/Who-We-Are/Company-Overview)

Leadership

A Message from Our CEO (http://www.lrs.com/Who-We-Are/A-Message-from-Our-CEO)

What We Believe

Our Mission (http://www.lrs.com/What-We-Believe/Our-Mission)

LRS Philosophy & Values

Community Involvement (http://www.lrs.com/What-We-Believe/Community-Involvement)

Wilkerson

Divisions (http://www.lrs.com/Divisions)

Careers

Our Culture (http://www.lrs.com/Careers/Our-Culture)

Diversity

Benefits (http://www.lrs.com/Careers/Benefits)

Offices

LRS Offices (http://www.lrs.com/Offices/LRS-Offices)

LRS Distributors

Contact (http://www.lrs.com/Contact)
Employee LoginFile Transfer (javascript();)
Filters
Careers
Added Apr 22, 2021 QA Automation Test Engineer (SIT Testing) (22377) St. Louis, MO | Contract Apply (https://evoportalus.tracker-rms.com/LRS/apply?jobcode=22377)
Job Description
Our client is in need of a QA Automation Test Engineer (SIT Testing). This is a long term contract opportunity with our client in St. Louis, MO. If you're that person, submit your resume now!
LRS Consulting Services has been delivering the highest quality consultants to our clients since 1979. We've built a solid reputation for dealing with our clients and our consultants with honesty, integrity, and respect. We work hard every day to maintain that reputation, and we're very interested in candidates who can help us. If you're that candidate, this opportunity is made for you!
Our client is seeking a QA Automation Test Engineer (SIT Testing) for automated SIT testing; having experience both creating and maintaining software automation test scripts. Likewise, the candidate must have a working knowledge of software engineering concepts such as software development standards, quality assurance standards, Software Development Life Cycle (SDLC), interpretation of product requirements, test plan and test case development, testing of software functionality,
and automated regression testing.
Day to Day responsibilities include:
Use of SOAP, Postman to test web services, API, microservices

Perform smoke, regression, and functional testing.

Creation and maintenance of test plans, test cases and test reports

Execution, as required, of manual and automated software testing in areas involving installation, functional, performance and load, integration, and regression testing

Management of defects within a corporate defect tracking system

Coordination and prioritization of test development activities and the ability to work with multiple development teams and software projects are also critical for the selected candidate.

Candidate must have the ability to troubleshoot independently both software and operating system level installation and

configuration issues.
Qualifications:
-Must have a minimum of 3 years Automated Quality Assurance testing experience
-Experience with SOAP/Post
-Experience in the telecom industry
-Experience with SIT Testing
-Experience testing web services, API, or microservices
-Experience with Oracle DB preferred
-Candidate must be able to effectively communicate in English (written & verbal)
To apply go to jobs.lrs.com.
LRS is an equal opportunity employer. Applicants for employment will receive consideration without unlawful discrimination based on race, color, religion, creed, national origin, sex, age, disability, marital status, gender identity, domestic partner status, sexual orientation, genetic information, citizenship status or protected veteran status.
Colorado salary range - $20/hr to $125/hr