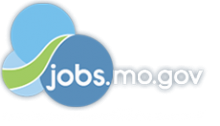 Job Information
Cigna

Proposal Support Advisor - Express Scripts

in

St. Louis

,

Missouri
POSITION SUMMARY
The Proposal Support Advisor is responsible for managing RFP/RFIs on behalf of Supply Chain, and proposal development strategy and process for higher-complexity, strategic bids. This individual will have specialized knowledge of Supply Chain products, with the ability to develop complex proposals and serve as a team lead providing subject matter expertise and resolving complex issues. The Proposal Support Advisor is responsible for concurrently managing multiple proposals, team mailbox activity, and client contract redlines with aggressive deadlines. They support follow-up, finalist, and contracting activities, as needed.
The Proposal Support Advisor participates on team projects to complete large group, consultant, custom proposals, and facilitates the RFP process.
In all cases, the Proposal Support Advisor is responsible for ensuring the responses to requests and questions are compliant with RFP requirements, instructions, and Express Scripts contractual obligations. The Proposal Support Advisor may review contracts and be accountable for working with legal and other cross-functional SMEs, up through the VP and Senior Staff level, as appropriate, to ensure proper positioning of, and responses to, contract terms in our proposal responses, including redlining of contracts, as required. Specifically, the Advisor is responsible for reviewing bid requirements, assessing associated risk, and making preliminary recommendations regarding eliminating low-risk deviations. In this role, you will also uses deep professional knowledge and acumen to advise functional leaders and provide thoughtful leadership within Proposal Support.
Additionally, the Advisor is responsible for leading cross-functional projects, process enhancements, and departmental initiatives. The Advisor supports developing best practices across the team, building the process and procedures documentation library to ensure compliance and consistency. The Proposal Support Advisor also mentors and trains new team members.
ESSENTIAL FUNCTIONS
Develop deep Subject Matter Expert (SME) understanding of assigned business topic areas to drive bid strategy and create winning Supply Chain focused RFP content

Ensure RFP questions and responses are accurate, client-appropriate, and meet our department expectation of "good" by partnering closely with subject matter experts across the organization

Build strong, deep relationships with key cross-functional partners

Facilitate negotiations among cross-functional partners to create winning responses, while appropriately mitigating business risk

Lead and execute process optimization initiatives as part of our department's strategic transformation

Demonstrate strong written, verbal, and graphic communication skills to support interactions with VP-level colleagues

Contribute to a culture of continuous improvement and share ownership of process improvement efforts

Mentor and train new team members

Utilize strong critical thinking skills to navigate challenges and uncertainty independently

Showcase strong project management skills and the ability to effectively multitask

Analyze, research, write, and edit sales content
QUALIFICATIONS
Bachelor's Degree (Business, English, Journalism, Communication) or relevant field.

Strategic thinker with a passion for learning and understanding our products, services, and key business drivers.

Ability to thrive in a fast-paced environment, successfully navigate ambiguity, and work independently with minimal guidance

Demonstrated flexibility and adaptability to change

Excellent written and verbal communication skills

Excellent prioritization and time management skills

Ability to plan for and integrate multiple tasks concurrently

Experience in directing or working with multi-disciplinary teams

Ability to develop deep cross-functional relationships, both within day-to-day work activities and beyond directly-assigned tasks

Demonstrated ability to coordinate tools, resources and people through to project completion

Knowledge of PBM or healthcare industry preferred

Previous finance experience a plus
About Cigna
Cigna Corporation exists to improve lives. We are a global health service company dedicated to improving the health, well-being and peace of mind of those we serve. Together, with colleagues around the world, we aspire to transform health services, making them more affordable and accessible to millions. Through our unmatched expertise, bold action, fresh ideas and an unwavering commitment to patient-centered care, we are a force of health services innovation. When you work with us, or one of our subsidiaries, you'll enjoy meaningful career experiences that enrich people's lives. What difference will you make?
Qualified applicants will be considered without regard to race, color, age, disability, sex, childbirth (including pregnancy) or related medical conditions including but not limited to lactation, sexual orientation, gender identity or expression, veteran or military status, religion, national origin, ancestry, marital or familial status, genetic information, status with regard to public assistance, citizenship status or any other characteristic protected by applicable equal employment opportunity laws.
If you require reasonable accommodation in completing the online application process, please email: SeeYourself@cigna.com for support. Do not email SeeYourself@cigna.com for an update on your application or to provide your resume as you will not receive a response.