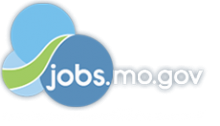 Job Information
Energizer
Project Manager, PMO

in

St. Louis

,

Missouri
This is Energizer
Energizer Holdings is leading the charge to connect our brands, our people and the products we offer to the world more than anyone else. Together, we're creating a game plan for the future – one that defines where and how we'll play, and what it takes to win.
Our colleagues hail from all backgrounds, nationalities and walks of life, but our shared values and passion for winning make us one team. Whatever your specialty, you'll find that excelling at Energizer Holdings provides opportunities to grow in ways you never expected.
Position Summary
The Project Manager, PMO provides an opportunity for broad enterprise exposure and experience working with multiple levels of the organization.  This position is responsible for planning, organizing, monitoring and overseeing a portfolio of projects across a wide variety of business scopes.  The Project Manager, PMO partners with the Sr. Director, PMO and Sr. Manager, PMO to provide support for project initiation and execution that ensures project delivery from discovery through lessons learned.  Within and across assigned projects, the Project Manager helps to identify, analyze, and track project issues and risks.  The Project Manager also supports various functional project managers in their execution of projects by training on best practice tools and processes.     
Accountabilities
• Assist in creating the overall portfolio view of Energizer initiatives
• Assist in the identification, development, launch, and execution of key initiatives, while simultaneously supporting initiatives that are in-flight.
• Collaborate across the organization to understand and ensure feasibility of initiatives as well as to drive awareness and understanding of initiative dependencies. Assist in facilitating cross-functional alignment discussions.
• Champion the use of PMO tools and processes
• Exercise solid project management skills while demonstrating strong business acumen, good challenging/questioning skills, and meeting facilitation skills
• Lead projects with notable risk and complexity while developing the strategy for project execution
• Collect, monitor and track project status, financials, and other key metrics across the assigned portfolio of initiatives. Maintain detailed project documentation.
• Assist in solving problems that impact the outcome/success of an initiative
• Assist initiative owners to effectively mitigate risks and manage change.
• Manage project resources, budget, timeline, etc. .
• Facilitate project meetings and formally document and communicate outcomes (actions) of those discussions.
• Assist with establishing and maintaining corporate project management methodology. Stay abreast of industry best practices and create tools/processes where needed.
• Serve as an expert resource to project managers and project leaders to educate and assist them with implementing project management processes and making improvement/changes.
• Establish and maintain trusted advisor relationships with initiative stakeholders
• Prepare and deliver effective presentations
Specific Accountabilities
• The Project manager role has no direct reports but may be responsible for mentoring others within the PMO as well as project team leaders and members.
• This role is accountable for influencing initiative decisions and results at multiple levels of the organization.
• This role may have the responsibility for the success of Drive enterprise initiatives as well as the monitoring and escalation of Guide and Support enterprise initiatives.
• May also perform additional duties as assigned
Required Skills and Experience
• Bachelor's degree in Business, Finance, Management or related field.
• 5+ years related experience.
• Fluent in English.
• Highly skilled in Excel and Power Point.
• Strong business acumen and understanding of finance concepts.
• Expertise in project / program management, developing processes, procedures and reporting / analysis of such to enhance deliverables.
• Strong presentation development and delivery skills.
• Ability to communicate, influence and drive consensus across all functions and levels of the organization.
• Ability to lead both small and enterprise-wide engagements, facilitate meetings, mentor teams and assist in managing stakeholder escalations.
• Good communication skills including the ability to gather relevant data and information, actively listen, verbalize ideas, manage difficult situations, and resolve basic conflict.
• Able to effectively analyze and interpret data.
• Ability to take initiative and work independently.
Preferred Skills and Experience
• Project management certification
• Experience with Microsoft Project
Working Relationships & Environment
Working Relationships
• Reports to Sr. Director, Project Management Office
• Able to work across and form relationships with all functions and levels of the organization
Work Environment
• Role is based in St. Louis headquarters office
• Domestic and global travel may be required up to 20% of the time depending on project scope
• Flexible to work across global time zones
An Offer to Grow On
Energizer offers a competitive compensation package which includes medical and retirement savings coverage, paid holidays. Energizer is an equal opportunity employer, and we prohibit discrimination based on age, color, disability, marital or parental status, national origin, race, religion, sex, sexual orientation, gender identity or any other legally protected status in accordance with applicable federal, state and local laws.