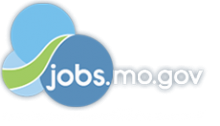 Job Information
Federal Reserve Bank

Production Support Analyst, Cloud

in

St. Louis

,

Missouri
The St Louis Fed is one of 12 Reserve Banks serving all or parts of Missouri, Illinois, Indiana, Kentucky, Tennessee, Mississippi and Arkansas. The St. Louis Fed's responsibilities include promoting stable prices, economic growth and a sound financial system, providing payment services to financial institutions, supporting the U.S. Treasury's financial operations, and advancing economic education, community development and fair access to credit.
Overview
The Federal Reserve Bank of St. Louis serves as a fiscal agent to the U.S. Department of the Treasury and supports important programs in partnership with the Treasury. Do Not Pay (DNP) is the Treasury's program designed to give paying agencies access to the information needed to identify and prevent improper payments. We are looking for aCloud Operations Support Analyst. Reporting to the DNP Centralized Business Area Function (CBAF) management team, you will support the communication, tracking, escalation, and resolution of incidents for applications in the AWS Cloud environment.
Responsibilities
Be an essential contact for application production issues from initiation to resolution by coordinating with development, Cloud integrators, Product Owner, and customers.
Coordinate meetings with business and external technical partners and serve as primary escalation contact for application issues, supporting technical groups as a trusted resource.
Maintain knowledge of the application and AWS infrastructure to track and assist with maintenance activities, participate in project work, and support daily operations.
Perform technical support and testing for database queries (e.g. SQL), data comparisons, file transfer procedures, and other system functionality.
Provide support by monitoring, reporting, logging, escalating, and tracking issues to resolution using applicable tools.
Support and track efforts with internal business and technical partners and vendors for system maintenance/upgrades or configuration changes.
Create program artifacts, such as Incident Response Plan and application Contingency Plans.
Test to ensure maintenance fixes and releases are production ready and perform health check validations for software product delivery.
Balance multiple priorities and work processes while handling sensitive information
Provide on call support to handle application and infrastructure production issues.
Qualifications
Bachelor's degree with a major or specialized courses in Information Technology, Computer Science or related field of study or commensurate experience
3 years relevant experience including a combination of the following: o Strong interpersonal communication, relationship management, and customer service skills with a focus on working in a team environment. o Experience providing production or operations support in a Cloud environment o Experience using Jira, Remedy, and SharePoint to track environment events o Experience communicating across all levels of an organization to partners with varied perspectives o Preferred experience working in an Agile environment o Preferred experience writing complex database queries for data comparisons, testing, and file injection
Excellent analytical and problem solving skills with attention to detail and data accuracy
Travel (5%)
U.S. Citizen or lawful permanent resident with three or more years of U.S. residency
Benefits
Our organization offersbenefitsthat are the best fit for you at every stage of your career:
Pension plan, 401K, Comprehensive Insurance Plans, Tuition Reimbursement Program, Onsite Wellness & Fitness Center, Backup Dependent Care (Child & Adult),and more
Ranked as the #2 Top Workplace in the St. Louis Region in 2020, the Federal Reserve Bank of St Louis is committed to building an inclusive workplace, where employees' diversity—in age, gender, race and ethnicity, sexual orientation, gender identity or expression, disability, and cultural traditions, religion, life experiences, education and socioeconomic backgrounds—are recognized as a strength. Embracing our diversity encourages employees to bring their valued perspectives to the table when generating ideas and solving problems and promotes an environment where innovation and excellence grow. Learn moreaboutthe Bank and its culture; check out ourCareers Site.
The Federal Reserve Bank of St Louis is an Equal Opportunity Employer.
Organization: *Federal Reserve Bank of St. Louis
Title: Production Support Analyst, Cloud
Location: MO-St. Louis
Requisition ID: 267384