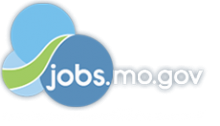 Job Information
LSEG

Product Support Analyst - Trading Solutions

in

St. Louis

,

Missouri
Better data. Better information. Better outcomes for our clients. As a Product Support Specialist in our Trading Support team, you will be responsible for analyzing business issues and resolving inquiries in a fast paced environment, following our Incident Management Protocol when there is an interruption of service, and supporting business and system functionality.
Product Support Specialists will work closely and connect with technical and business associates throughout our organization and within our clients' organizations. In addition, you will provide outstanding client support while analyzing order and execution processing for equities, fixed income and options, post-trade regulatory reporting systems, and trade matching processes.
Day to day responsibilities will include:
Resolving inquiries/problems by using critical thinking, resourcefulness, and teamwork in combination with established processes and procedures

Conducting engaging conversations with customers while handling customer issues

Analyzing technical and customer business issues, both alone and with the help of the team, to provide suggestions and resolutions

Acting as an advocate for the client while balancing the interests of both Refinitiv and the respective client

Working both independently and as a great teammate

Documenting and classifying issues and analysis appropriately to create a knowledge base

Prioritizing and raising issues as appropriate
​ The ideal candidate for this role will have:
2+ years' experience in technology operations; trading or brokerage operations experience would be preferred

Proven experience with back office processing preferred

A Bachelor's degree with a focus in Finance or Economics, Technology Management or equivalent experience

Solid written and verbal communication skills

The ability to work in a fast paced environment and perform effectively under pressure

A results-oriented focus and bias towards client satisfaction
People are at the heart of what we do and drive the success of our business. Our culture of connecting, creating opportunity and delivering excellence shape how we think, how we do things and how we help our people fulfil their potential.
At LSEG we embrace diversity and actively seek to attract individuals with unique backgrounds and perspectives. We break down barriers and encourage collaboration, enabling innovation and rapid development of solutions that make a difference. Our workplace generates an enriching and rewarding experience for our people and customers alike. Our vision is to build an inclusive culture in which everyone feels driven to reach their potential.
We know that real personal growth cannot be achieved by simply climbing a career ladder – which is why we encourage and enable a wealth of avenues and interesting opportunities for everyone to broaden and deepen their skills and expertise.
LSEG are committed to supporting emotional, physical, financial and societal wellbeing. Our tailored benefits are a key part of this commitment and we offer colleagues a range of support from healthcare and retirement planning to paid volunteering days and consumer discounts.
We also make reasonable accommodations for applicants and employees with disabilities. If an accommodation is needed to participate in the job application or interview process, to perform essential job functions, and/or to receive other benefits and privileges of employment, please make your recruiter aware, we want to ensure you perform at your best.
As a global organisation spanning 70 countries and one rooted in a culture of growth, opportunity, diversity and innovation, LSEG is a place where everyone can grow, develop and fulfil your potential with purposeful careers.
Please take a moment to read this privacy notice (https://www.lseg.com/sites/default/files/content/documents/Global%20Applicant%20Privacy%20Policy%20Feb%202021.pdf) carefully, as it describes what personal information the London Stock Exchange Group (LSEG) ("We") may hold about you, what it's used for, and how it's obtained, your rights and how to contact us as a data subject (https://privacyportalde-cdn.onetrust.com/dsarwebform/5f7a2da0-bed0-45e8-ac2c-c1f297e2efdc/4ae30ef5-8107-4353-a0b5-1bf34dd647f6.html.) .
If you are submitting as a Recruitment Agency Partner, it is essential and your responsibility to ensure that candidates applying to LSEG are aware of this privacy notice.