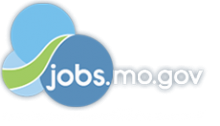 Job Information
LSEG

Product Manager - Buyside Execution

in

St. Louis

,

Missouri
Data opens up a world of possibilities for our customers. It helps connect people, data and financial markets. We are seeking a Product Manager to manage the product life cycle for our Refinitiv REDI EMS product, including all product development, go-to-market planning and execution. The successful candidate will work with cross functional teams in planning, developing and implementing new digital product initiatives and advancing the trading platform.
The candidate will be responsible for creating and executing product roadmaps with a specific focus on developing new trading functionality.
Responsibilities:
Develop execution management (EMS) product strategy and feature roadmap to drive sales, revenue, organic growth and client retention goals

Translate strategic goals, client and market needs, market trends and digital technology evolution into product strategies and functional requirements

Conduct market and user research to ensure we are building competitive trading systems

Perform research, analysis, business case development, planning and business requirements activities

Identify emerging trends in our target market segments and develop effective strategies to capitalize on these trends and drive business growth outcomes

Work with Marketing to develop innovative marketing programs

Support Sales & Account Management with training, key client visits, and targeting prospects
Personal attributes:
Passion, excitement, creativity as well as a willingness to learn, contribute and innovate

Motivated self-starter and results oriented

Competitive drive and a positive demeanor

Deep awareness of product development lifecycle standard methodologies

Ability to be effective at influencing a wide range of groups within a company

Comfortable presenting and discussing technical issues, including architecture and integration capabilities
Skill Requirements:
Undergraduate degree or equivalent combination of training and experience

Proven experience in developing and launching compelling trading software; prior experience in the EMS space and solid understanding of trading/market structure is preferred

Proven skills in building business cases to secure executive approval for funding of digital product initiatives

Ability to analyze sophisticated business and technical issues and develop potential solutions or recommendations

Excellent written and oral communication skills; able to structure documents and presentations for maximum clarity and efficiency

Strong interpersonal skills, including the ability to interact with various departments, management, and external partners

Proficient with Microsoft Office software: Excel, Word, Visio, PowerPoint

Familiarity with Microsoft Teams, Jira, Confluence and Salesforce is desirable, but not required

Experience in Agile preferred
People are at the heart of what we do and drive the success of our business. Our culture of connecting, creating opportunity and delivering excellence shape how we think, how we do things and how we help our people fulfil their potential.
At LSEG we embrace diversity and actively seek to attract individuals with unique backgrounds and perspectives. We break down barriers and encourage collaboration, enabling innovation and rapid development of solutions that make a difference. Our workplace generates an enriching and rewarding experience for our people and customers alike. Our vision is to build an inclusive culture in which everyone feels driven to reach their potential.
We know that real personal growth cannot be achieved by simply climbing a career ladder – which is why we encourage and enable a wealth of avenues and interesting opportunities for everyone to broaden and deepen their skills and expertise.
LSEG are committed to supporting emotional, physical, financial and societal wellbeing. Our tailored benefits are a key part of this commitment and we offer colleagues a range of support from healthcare and retirement planning to paid volunteering days and consumer discounts.
We also make reasonable accommodations for applicants and employees with disabilities. If an accommodation is needed to participate in the job application or interview process, to perform essential job functions, and/or to receive other benefits and privileges of employment, please make your recruiter aware, we want to ensure you perform at your best.
As a global organisation spanning 70 countries and one rooted in a culture of growth, opportunity, diversity and innovation, LSEG is a place where everyone can grow, develop and fulfil your potential with purposeful careers.
Please take a moment to read this privacy notice (https://www.lseg.com/sites/default/files/content/documents/Global%20Applicant%20Privacy%20Policy%20Feb%202021.pdf) carefully, as it describes what personal information the London Stock Exchange Group (LSEG) ("We") may hold about you, what it's used for, and how it's obtained, your rights and how to contact us as a data subject (https://privacyportalde-cdn.onetrust.com/dsarwebform/5f7a2da0-bed0-45e8-ac2c-c1f297e2efdc/4ae30ef5-8107-4353-a0b5-1bf34dd647f6.html.) .
If you are submitting as a Recruitment Agency Partner, it is essential and your responsibility to ensure that candidates applying to LSEG are aware of this privacy notice.