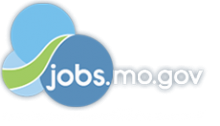 Job Information
Lumeris

Principal Network Engineer

in

St. Louis

,

Missouri
In order to apply for a position at Lumeris, you must create an account using your email address and a password of your choosing. This account will allow you to receive notifications each step of the way through the job application process. With these updates, you'll never have to wonder where you are in the process. Additionally, we can easily send pertinent documents to you for your review. Once you create the account, you may apply to any position you feel is a good fit without having to re-enter information. Thank you for your interest in Lumeris.
Position:
Principal Network Engineer
Position Summary:
We're looking for a talented, Principal Network Engineer to advance our infrastructure and engineering teams. This is a very technical role, spending the majority of the time as an engineer and contributor to the successful delivery of services by this team, and the other time mentoring, and innovating. Technically, this person should be an expert engineer, capable of working independently as well as with the other engineers.
They should be a great teammate, the kind others love to work with, and love to work with others as well. This role requires a love of learning and problem solving, and the ability to work with a team towards implementing architectures and solutions that perform at cloud-scale..
The Principal Network Engineer will work with the Lumeris technical infrastructure and development teams and must be passionate about scaling, monitoring and ensuring optimal performance of the various applications, servers, operating systems and other supporting infrastructure technology in mission-critical 24/7 production Enterprise and SaaS environments.
Job Description:
Primary Responsibilities
Participate in the design, maintenance, enhancement and administration of network devices, firewalls, load-balancers, and other supporting infrastructure technology

Drives continuous improvement efforts in enhancing performance and providing increased functionality across all infrastructure platforms

Supports operational infrastructure with timely response and quick resolution to incidents to restore services in accordance with Service Level Agreements (SLAs)

Leads troubleshooting efforts to restore service outages in accordance with established SLAs

Evaluate and help develop long-term strategic goals for all enterprise infrastructure environments

Work with engineering and development teams to develop infrastructure architectures, standards and quality assurance policies and procedures

Design and implement redundant systems, policies and procedures for disaster recovery to ensure effective protection and integrity of assets

Conduct research and make recommendations on infrastructure and standards in support of infrastructure and development efforts

Partner with development teams and support application release deployments

Ensure compliance with the company's policies and procedures while developing solutions for automation and scalability

Mentor and provide guidance and work leadership to less experienced engineers
Qualifications
Bachelor's Degree in a Computer Science or related technical discipline, or the equivalent combination of education and work experience.

7+ years of professional experience maintaining and supporting, scalable enterprise-class infrastructure in public or private cloud and data centers

Experience with Palo Alto, CheckPoint, F5 load balancing and APM, and Cisco networking devices is a must.

In-depth knowledge of IP networking, VPN's, DNS, load balancing and firewalls is must .

Strong, hands-on, working knowledge of monitoring and data collection tools

Strong understanding of SSL certificate management

Strong, hands-on, working knowledge of firewall configurations and network security practices

Life cycle experience in architecting new or redesigning existing solutions

Provide training to development and engineering teams for new and existing technologies

Strong cross-group collaboration skills and experience working across multiple teams both within a division and enterprise wide.

Strong interpersonal, analytical, problem solving, negotiating, influencing, facilitation, organizational, prioritization, decision making, and conflict resolution skills

Strong technical acumen, able to ensure that technical solutions, strategies, practices, and governance deliver business and customer value

Familiarity or experience with Linux and AWS technology is a strong plus.
Working Conditions
While performing the duties of this job, the employee works in normal office working conditions.
Disclaimer
The job description describes the general nature and level of work being performed by people assigned to this job and is not intended to be an exhaustive list of all responsibilities, duties and skills required. The physical activities, demands and working conditions represent those an employee encounters while performing the essential functions of this job. Reasonable accommodations may be made to enable individuals with disabilities to perform the essential job duties and responsibilities.
Lumeris is an EEO/AA employer M/F/V/D.
Location:
Remote - MO, St. Louis, MO
Time Type:
Full time
Join Our Growing Team!
Lumeris is a value-based care managed services operator for health systems and providers seeking extraordinary clinical and financial outcomes. Lumeris aligns providers and payers across populations with technologies, processes, behaviors and information to achieve high-quality, cost-effective care with satisfied consumers — and engaged physicians.
Lumeris with Essence Healthcare, its inaugural client and learning laboratory with more than 60,000 Medicare members in Missouri and Illinois, has averaged a CMS rating of 4.5 Stars for the last ten years and produced the highest consumer and physician satisfaction scores in the industry along with significantly better clinical outcomes and lower costs. For more information, go to www.lumeris.com.
Why Join Lumeris?
At Lumeris, you will be part of team that is focused on solving the nation's healthcare problem, and you will be able to contribute to our purpose. Our environment is fast-paced, change-oriented and focused on growth and employee engagement. At Lumeris, we know that talent is best utilized when given the opportunity to succeed. That is why we have removed the boundaries that inhibit success and focus on fostering an environment that allows employees to utilize their talents.