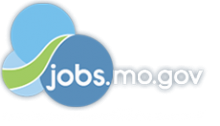 Job Information
GadellNet

Power BI Solutions Consultant

in

St. Louis

,

Missouri
As one of the fastest-growing IT companies in the Midwest, GadellNet Consulting Services inspires and enables hundreds of businesses to leverage technology to drive phenomenal business results. We are passionate about building a creative, entrepreneurial, and progressive work environment where all employees are empowered.
GadellNet is a family-friendly company that prides itself on its ability to recruit, train and promote qualified individuals. We celebrate differences in our employees and are committed to creating an inclusive environment for all. We hire the whole person and invite all employees to bring their authentic self to work. We are an Equal Opportunity Employer and are proud to employ a highly talented, diverse team.
We believe in supporting our communities and employees that have supported us throughout our growth. GadellNet is a Certified B Corporation, which means we are legally required to consider the impact of our decisions on our employees, customers, suppliers, community and environment. We believe in using our business as a force for good.
Are you ready to join a team that enables hundreds of small business organizations to leverage technology to drive business growth and profitability?

Are you passionate about building a creative, entrepreneurial, and progressive work environment?

Do you enjoy working on stimulating and complex business challenges in a fast-paced environment with big risk/reward?

About the Position:

As a Power BI Solutions Consultant, you are responsible for delivering BI and analytics solutions to new and existing clients within our growing BI space. Responsibilities include analyzing client needs, evaluating existing systems and testing new ones. BI Consultants are tasked with bringing our clients solutions that unlock the hidden potential within their organization. GadellNet is looking to recruit consultants that:

Enjoy autonomy and challenging the status quo

Feel a deep need to solve big problems

Can envision a future for others when they cannot see it themselves

Are comfortable leading and controlling conversations with audiences in the "C-Suite" (CEO, CFO, COO, etc.)

Are not satisfied with a "keep the lights on" IT Strategy

GadellNet is looking for resources with deep understanding of business operating models and application landscapes in the following industries:

Manufacturing/Distribution/Logistics

Construction/Architecture

Legal

Professional Services

Accounting and Financial Services

Education & Not-For-Profi t
This is not a remote opportunity and must be based out of one of our offices in St. Louis, Indianapolis or Denver.
Responsibilities:
Turn business needs into working BI solutions through sales and consulting engagements

Define requirements and lead documentation efforts within business intelligence engagements

Identify data sources, build data pipelines, and design complex data platforms

Ensure use of accurate and secure ETL methods

Establish procedures for data sharing with internal and external stakeholders

Use data visualization techniques to present information to end users

Develop relationships with solution implementation partners in support of an Outsourced Delivery Model (ODM)

Define scope and lead sales engineering efforts within GadellNet's BI practice

Become a subject matter expert on Microsoft's Power Platform

Required Qualifications:

3 + years experience as a Data Engineer, BI Developer, or similar role.

2 + years experience developing solutions in Power BI

2 + years experience in sales/consulting

Proficiency in understanding and troubleshooting issues within complex systems

Ability to communicate with all levels of client organizations (C-Suite to Individual Contributor)

Strong communication and problem-solving skills

Desired Qualifications:

2 + years hands on experience with DAX

2 + years hands on experience with Power Query

2 + years hands on experience with T-SQL

2 + years hands on experience with Python

Experience building data pipelines within the Microsoft stack (Power Automate, Logic Apps, Azure Data Factory, DaaS offerings, Synapse, Data Lake, Azure Storage)

Experience building data pipelines using iPaaS tools like Stitch, Fivetran, Panoply, and Matillion

Experience working with Rest APIs and RPA (Robotic Process Automation) tools

Knowledge and understanding of ETL processes and data modeling, specifically star schemas

Knowledge and interest in MSSQL, PostgreSQL and Synapse

Prior technology consulting experience (internal or external)

Values:

As a leader within GadellNet, the core values of the company should guide our leadership approach, decision making process, overall empowerment of our employees and assignment of responsibility within our teams. This role is meant to create an experience that supports the values and goals of GadellNet and fosters a one-of-a-kind service experience for our Clients that creates brand awareness and equity, as well as establishing a culture that attracts and retains the top talent available in our markets.

Make an Impact

100% Responsibility 0% Excuses

Grow or Die
Powered by JazzHR