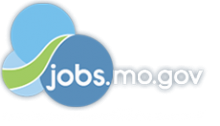 Job Information
Nutanix

Portfolio Storage Specialist (Central Region)

in

St. Louis

,

Missouri
Job overview
We are expanding our growing Portfolio Specialist team in the Central US. The Portfolio Storage Specialist is a technical expert with a proven history of technical sales expertise and will specialize in Nutanix files storage, object storage and backup technologies in the Central US. As a Portfolio Specialist at Nutanix, you will be the technical expert called in by our Field Sales Engineers to demonstrate the technical and business value of our storage solutions and close business at our most important customers.
NOTE: Location must be within 50 miles of a major airport, Minnesota, Illinois, Ohio, Kansas, Missouri, Indiana, Oklahoma, Arkansas, and Texas.
About the team
Our Portfolio Specialist organization is customer-focused technical sales professionals who provide consulting, technical guidance, and hands-on assistance to customers and Nutanix channel partners. Our Portfolio Specialist organization collaborates and partners with our sales teams to recommend and design effective and appropriate customer solutions based on Nutanix offerings. This team also acts in a consultative fashion and is looked to as an expert in his/her field by the Nutanix sales teams, business partners, and customers.
Responsibilities:
Be the key technical leader and influencer in shaping customer decisions to buy and adopt Nutanix files storage (Files), object storage (Objects) and backup technologies (Mine) as a Portfolio Specialist and trusted advisor for both the end customers and field sales teams

Present, demonstrate and help execute proof of concepts for Nutanix Files and Objects and drive customer engagements from early conversations to decision making evaluations.

Design and implement Nutanix Files and Object storage solutions

Influence Nutanix Files and Objects go-to-market strategies by providing feedback to sales, marketing, and engineering on current and future product requirements and sales blockers encountered

Be a self-starter who can flourish in a dynamic technology company

Support our sales teams on large and/or strategic opportunities

Love for solving complex problems

Engage with senior technical decision makers throughout the sales process

Present and discuss the value proposition(s) associated with your specialization

Build long-term business relationships and become a trusted advisor within select accounts to see opportunities and sell Nutanix Solutions

Ability to demonstrate and improve reseller/alliance partner relationships to increase sales

Build and deliver technical product and solution presentations and/or training sessions to customers, partners, and Nutanix SEs as needed

Install, support, and maintain Nutanix solutions during Proof of Concept (POC) deployments

Stay well ahead of the learning curve in your area of expertise and related business trends
Requirements:
10+ years of relevant experience in Storage pre-sales and technical sales

Enterprise Account Pre-sales experience

Must be able to thrive in a fast-paced, ever-adapting environment, working with cross-functional teams and leveraging company resources to drive sales using a combination of top-down and bottom-up tactics.

Strong experience selling and architecting Enterprise storage solutions from a vendors such as NetApp, EMC, HP, Dell or startups operating in the Enterprise storage space

Experience growing products from early adopter customers to the late majority is a plus

Must be a strong communicator and presenter with excellent writing skills with a penchant for organization, constant follow-up and attention to detail.

Familiarity with public cloud technologies is a plus, especially Amazon S3 and associated APIs

Experience in design, architect and deploying Complex deployments

Thorough understanding of one more area of Virtualization, Platform Performance/Sizing, Networking/Storage

Deep understanding of SMB and NFS protocol conversations, multi-protocol permissions and competitive

Experience with authentication and AD/ LDAP conversations (backup, security, migration, etc.)

Thorough understanding of technical sales techniques and processes including ability to understand customer needs, overcome objections, assist in development of business cases and technically close deals.

Flexible, dependable, self-starter, capable of quickly learning new products and technologies

Excellent oral and written communications skills, as well as excellent presentation skills

Ability to travel within the United States as required

Experience selling servers, storage hardware, or networking

Extraordinary teammate that works well in dynamic situations and startup environments

Location within 50 miles of a major airport, Minnesota, Illinois, Ohio, Kansas, Missouri, Indiana, Oklahoma, Arkansas, and Texas.
Does this sound like you? Let's talk!
About us
Founded in 2009 and headquartered in San Jose, California, Nutanix is a passionate team of 6000+ employees worldwide. Our people (we call ourselves "Nutants") are the heartbeat of #LifeAtNutanix (https://www.linkedin.com/feed/hashtag/lifeatnutanix/) and one of the many things that makes Nutanix a great place to work. We share an intellectual curiosity, a bias for action, and an obsession for our customers. We are builders and problem solvers with an entrepreneurial spirit. Above all, we celebrate what makes each of us unique.
We are humbled to be recognized as one of Bloomberg's Top 50 Companies to Watch in 2020 (https://www.bloomberg.com/features/companies-to-watch-2020/) and one of the Fortune 100 Best Companies to Work For® 2020 (https://fortune.com/best-companies/2020/nutanix/) .
We're growing fast and disrupting the computing industry. Join us and make your mark.
About our business
Nutanix is a global leader in cloud software and a pioneer in hyperconverged infrastructure solutions, making computing invisible anywhere. Companies around the world use Nutanix software to leverage a single platform to manage any app, at any location, at any scale for their private, hybrid, and multi-cloud environments.
We're an equal opportunity employer
Nutanix is an Equal Employment Opportunity and (in the U.S.) an Affirmative Action employer. Qualified applicants are considered for employment opportunities without regard to race, color, religion, sex, sexual orientation, gender identity or expression, national origin, age, marital status, protected veteran status, disability status, or any other category protected by applicable law. We hire and promote individuals solely on the basis of qualifications for the job to be filled.
We strive to foster an inclusive working environment that enables all our Nutants to be themselves and to do great work in a safe and welcoming environment, free of unlawful discrimination, intimidation, or harassment. As part of this commitment, we will ensure that persons with disabilities are provided reasonable accommodations. If you need a reasonable accommodation, please let us know by contacting CandidateAccommodationRequests@nutanix.com .