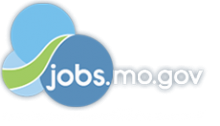 Job Information
Federal Reserve Bank

Portfolio Product Owner

in

St. Louis

,

Missouri
The St Louis Fed is one of 12 Reserve Banks serving all or parts of Missouri, Illinois, Indiana, Kentucky, Tennessee, Mississippi and Arkansas with branches in Little Rock, Louisville and Memphis. The St. Louis Fed's most essential responsibilities include: promoting stable prices and economic growth, fostering a sound financial system, providing payment services to financial institutions, supporting the U.S. Treasury's financial operations, and advancing economic education, community development and fair access to credit. * * Overview
ThePortfolio Product Owneris the primary interface/team liaison to all Business Owners and stakeholders supported by the Application Development and Technology Office (ADTO) within the Supervision and Regulation Division. You will report to the ADTO Senior Manager and will have overall responsibility for the Internal Division Portfolio (IDP) along with the requirements of all technology solutions within the portfolio. You will work with the Development Manager and Business and IT leaders to establish the Portfolio roadmap and all corresponding IT product roadmaps for the 20 information technology products within the Internal Division Portfolio. * * Responsibilities * Lead the Product and Portfolio vision for the Internal Division Portfolio (IDP) consisting of approximately 20 applications. Work with Business and Technology leaders to develop inspiring product visions, derived from needs into product and portfolio roadmaps aligned with business and IT strategies. * Interpret needs and product vision for technical service providers, system architects, engineers, user experience experts and internal members to decompose the vision into detailed user stories and user interface mock-ups. * Be the voice of our collaborators and owners, identifying gaps and opportunities for new capabilities, managing the backlog, and prioritizing the work within sprints. * Lead the portfolio intake process and oversee the prioritization of work within the portfolio. Work with the business owners and between multiple business owners and leaders to prioritize work within the portfolio based on the agreed to Portfolio roadmap. Manage the Portfolio Roadmap and backlog. * Partner with the Scrum master and technical teams to lead agile ceremonies (showcases, retrospectives, sprint planning). Analyze and compile release reviews, user studies, customer feedback, operational metrics, and feedback to identify and understand needs for products to share with leadership. * Develop metrics into product measurement techniques and reports for monitoring progress and coordinate release activities and monitor product performance, adoption and operational health.
Qualifications * Bachelor's degree in Computer Science, Management Information Systems or similar field of study or commensurate experience. * 5 years related experience in product management, project management or IT business analysis. * Experience as a Product Owner supporting a portfolio of products in an Agile team. * Must exhibit a collaborative style and can share technical ideas and approaches with others. * Passion and commitment to Agile principles. * Experience with web-application and mobile application development helpful * Background in and understanding of current technologies. * Travel (5%) * Position requires US Citizen or lawful permanent resident intending to become a citizen who meets certain other requirements Benefits
Our organization offersbenefitsthat are the best fit for you at every stage of your career: * Pension plan, 401K, Comprehensive Insurance Plans, Tuition Reimbursement Program, Onsite Wellness & Fitness Center, Backup Dependent Care (Child & Adult),and more Ranked as a Top Workplace, the Federal Reserve Bank of St Louis is committed to building an inclusive workplace, where employees' diversity—in age, gender, race and ethnicity, sexual orientation, gender identity or expression, disability, and cultural traditions, religion, life experiences, education and socioeconomic backgrounds—are recognized as a strength. Embracing our diversity encourages employees to bring their valued perspectives to the table when generating ideas and solving problems, and promotes an environment where innovation and excellence grow. Learn moreaboutthe Bank and its culture; check out ourCareers Site.
The Federal Reserve Bank of St Louis is an Equal Opportunity Employer.
This position requires access to confidential supervisory information and/or FOMC information, which is limited to "Protected Individuals" as defined in the U.S. federal immigration law. Protected Individuals include, but are not limited to, U.S. citizens, U.S. nationals, and U.S. permanent residents who either are not yet eligible to apply for naturalization or who have applied for naturalization within the requisite timeframe. Candidates who are not U.S. citizens or U.S. permanent residents may be eligible for the information access required for this position and sponsorship for a work visa, and subsequently for permanent residence, if they sign a declaration of intent to become a U.S. citizen and meet other eligibility requirements.
In addition, all candidates must undergo a background check and comply with all applicable information handling rules, and all non-U.S. citizens must sign a declaration of intent to become a U.S. citizen and pursue a path to citizenship.
Organization: *Federal Reserve Bank of St. Louis
Title: Portfolio Product Owner
Location: MO-St. Louis
Requisition ID: 265503