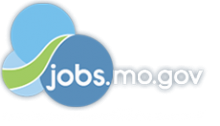 Job Information
General Dynamics Information Technology

Planning, Policy, and Business Analyst - Level III with TS/SCI clearance

in

St Louis

,

Missouri
Job Description
Analyzes user needs and performs research and functional analysis on a variety of projects.
Exempt
Analyzes user needs to determine functional requirements for a wide variety of projects.

Performs technical assessments aimed at improving client systems.

Performs functional allocations to identify tasks and their inter-relationships.

Researches, identifies, and recommends resources required for task execution and completion.

Performs functional modeling based on requirements analysis.

Develops new systems or updates existing systems to meet client needs.

Serves as technical advisor to clients in assigned subject areas, recommends functional changes, and identifies areas for further investigation.

Generates recommendations in the form of technical briefings, reports, and other major documents provided to senior level client personnel.

Consults with clients to determine optimum design for assigned projects.

Identifies emerging relevant technologies that may result in improvements to current processes and systems.

Writes and updates project documentation including system procedures, presentations, and training materials.

Conducts functional testing of various systems.

Provides guidance and work leadership to less-experienced analysts, and may have supervisory responsibilities.

May serve as technical team or task lead.

Maintains current knowledge of relevant technologies and subject areas.

Participates in special projects as required.
Advise and assist with strategic planning, policy and business analysis: support development of government mission and vision statements; perform trade studies and assess trades between functionality and security risk management; develop process improvement recommendations and facilitate quality improvement efforts; translate operational requirements and mission needs into technical terminology and specifications; formulate internal and/or external policy; provide assessment and recommendations of new policy or changes. Develop, apply, and validate operational metrics and performance risk assessments. Advise on planning, design, reconfiguration, maintenance, and alteration of equipment, buildings, and facilities dedicated to the geospatial intelligence enterprise. Assist the Government in establishing goal and objectives. Assist the government in establishing goal and objectives, mission and vision statements, policy or requirements statements and documents, or operating concepts. Support studies and assessments, and gather information to synthesize functional needs. Possess strong written and oral communication skill and can interact with department heads and managers.
********** This role is not yet funded**********
Education
Bachelor's Degree in a related technical discipline, or the equivalent combination of education, professional training, or work experience.
Qualifications
8-10 years of related experience.
For more than 50 years, General Dynamics Information Technology has served as a trusted provider of information technology, systems engineering, training and professional services to customers across federal, state, and local governments, and in the commercial sector. Over 40,000 GDIT professionals deliver enterprise solutions, manage mission-critical IT programs and provide mission support services worldwide. GDIT is an Equal Opportunity/Affirmative Action employer. All qualified applicants will receive consideration for employment without regard to race, color, religion, sex, sexual orientation, gender identity, national origin, disability, or veteran status, or any other protected class.
#ISDCJ
#Dpost
Job ID2018-41761
Number of Positions1
Job FunctionProgram Management
Security Clearance LevelTop Secret/SCI with Polygraph
Full/Part TimeFull Time