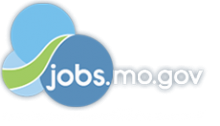 Job Information
Quick Services LLC

NGA Geospatial Analyst 

in

St Louis

,

Missouri
NGA Geospatial Analyst
LocationNGA-St Louis
CategoryIntelligence Analysis
Description
Geospatial Analyst
Location: St Louis MO
Clearance: TS SCI
As a Geospatial Analyst you will apply expert knowledge of ArcGIS while performing a range of geospatial analysis for an intelligence customer. The successful candidate will work as a member of a government-contractor team providing geospatial analysis and research in support of counterterrorism mission requirements. The candidate should have a strong geospatial background and the ability to independently conduct research and initiate projects as they deem appropriate.
PRIMARY RESPONSIBILITIES: The candidate will work directly with customers and team members and must be able to create, edit, research, evaluate, analyze, and fuse data from multiple sources and datasets to produce current and finished geospatial intelligence maps and other related products. The analyst will prepare geospatial products and present intelligence assessments to customers and advise key leadership of intelligence issues and challenges as appropriate. The candidate will exercise oral and written communication skills to collaborate and interact with analysts within the customer agency, military service components, and DoD and national-level intelligence agencies. In this position the analyst will also assist in the development and documentation of analytical procedures, development and maintenance of geodatabases, and may be required to educate and demonstrate new methodologies and instruct on the use of advanced GIS applications.
Position Requirements
Qualifications:
MINIMUM REQUIRED QUALIFICATIONS:
• Active TS/SCI
• HS Diploma and at least 3 years of relevant geospatial analysis experience. Knowledge and experience with digital cartography, image processing, computer technology, geographical information systems, (GIS), geospatial production techniques, remote sensing, and photogrammetry
• Knowledge of and experience with most of the following: ArcGIS, ArcSDE, ArcView, ArcIMS, ArcTools, the Integrated Exploitation Capability (IEC) system, SocetSet, TerraExplorer/Builder, Remote View, ERDAS IMAGINE, MRSID, VB/VBA (or some other object oriented programming/scripting language), Oracle and other appropriate software to analyst geospatial data
• Capability to read and understand intelligence issues , military affairs, and use GIS to develop Geospatial Intelligence reports and products to solve problems
ADDITIONAL DESIRED QUALIFICATIONS:
• The successful candidate must be a self-starter and capable of working independently with minimal or no supervision and guidance
• Candidate must be able to multitask and deliver quality products within specified timelines.
• Candidate should work well as part of a team effort
• Bachelors degree and 2 to 4 years of relevant experience.
QSL's Benefit Package
Because we believe our employees are our most valuable asset, offering a competitive comprehensive compensation package is very important to us. It is the goal of QSL to attract and retain the highest level of experience and technical talent necessary for successful performance. In order to accomplish this, we feel that it is necessary to provide satisfying work, an excellent work environment, and we continually monitor the marketplace to ensure that our total compensation/benefit package remains competitive.
Listed below are some of our standard benefits. We combine all traditional paid time off (Federal holidays, sick time, leave time personal days, jury duty, bereavement, etc.) into one category which allows employees flexibility in how they use their leave time and enables them to better balance their career with their personal needs.
Paid Time Off (PTO)

Comprehensive Health, Dental and Life Insurance

Employee Referral Bonuses

401(k) Retirement Savings Plan

QSL Disability Insurance

QSL Flexible Spending Account

QSL Group Accident Plan

QSL Group Critical Illness Plan
Working Here: What to Expect
QSL offers very challenging and rewarding opportunities that will leverage your vast experience and skills. We strive to hire only professional and experienced personnel. As a member of the QSL team, you will be working with people who share your strong work ethic and focus on mission accomplishment.This is a company you can be proud to work for!
Equal Opportunities
QSL is an equal opportunity employer and does not discriminate on the basis of race, color, religion, creed, sex, age, sexual orientation, national origin, disability, marital status, military status, genetic predisposition, or any other basis protected by law.
Our Mission
Stay in the fight and support the warfighter

Provide services, technology and products that contribute to the overall safety and security of the USA

Provide sustainable and meaningful work with fair compensation for our employees

Remain a positive and active influence in our communities
Our Values - The Essence of our Culture
Quick Services is an integrity-based small business, built upon a conservative culture of legal, moral and ethical principles. We put our people first, and through the relentless pursuit of excellence we establish and maintain true "partner" relationships with our customers by focusing on our client's needs. We are actively involved in our communities.
Our Commitment to Quality
Quick Services LLC is committed to providing superior customer service, exceeding all applicable requirements and continually improving. Exceptional customer experiences are of the utmost importance as well as providing excellent value. This commitment is supported by measurable quality objectives and company-wide focus on best-in-class quality.
About Us
QSL is a Wyoming-based DCAA-compliant company with offices and employees throughout the world. We focus on understanding the clients' needs, establishing true partner relationships and exceeding performance expectations. QSL has proven performance in rapidly recruiting, screening, hiring, deploying, and supporting top quality personnel in a wide variety of high demand skills.
EOE StatementWe are an equal employment opportunity employer. All qualified applicants will receive consideration for employment without regard to race, color, religion, sex, national origin, disability status, protected veteran status or any other characteristic protected by law.
Keywords
Full-Time/Part-TimeFull-Time
Exempt/Non-ExemptNon-Exempt
Req NumberINT-19-00012
This position is currently accepting applications.